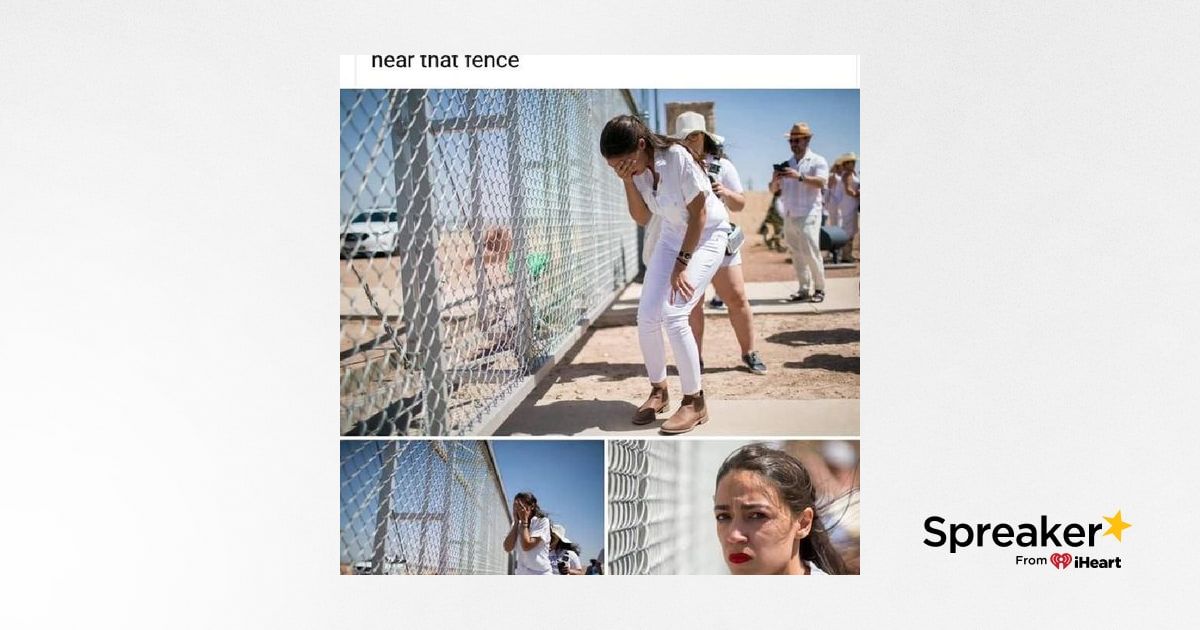 .@AOC ain't nothing but s Hounddog just crying/lying all the time.. do you think the news covers her way too much?
Ocasio-Cortez continues to compare border conditions to 'concentration camps,' critics accuse her of misinformation campaign
U.S. Rep. Alexandria Ocasio-Cortez, D-N.Y., has sparked controversy in recent weeks with arguably increasingly inflammatory rhetoric in her conversations about the conditions at the U.S.-Mexico border. Despite coming under fire last month for … See More saying the U.S.government is "running concentration camps on our southern border," Ocasio-Cortez once again made the same comparison on Twitter on Tuesday. On Monday, after traveling to a border detention center in El Paso, Texas, with almost a dozen members of the Congressional Hispanic Caucus, she blasted border officials as "violent" and "inhumane" while claiming agents forced detained migrant women and children to drink toilet water.
Current and former immigration officials rejected the congresswoman's allegations and accused her of pulling a political stunt. Hispanic pastors who toured the same facility Ocasio-Cortez visited said the conditions at the detention center were "drastically different" than what she described. They said they were "shocked at the misinformation of the crisis at the border." The controversy over AOC's latest comments come as afederal judge ruled Tuesday that the Trump administration cannot categorically detain asylum seekers while they pursue their cases.
Navy SEAL rejoices in not guilty verdict
Navy SEAL Edward Gallagher said he feels thankful and vindicatedafter a jury on Tuesday found him not guilty on almost all charges he was facing, including murder and attempted murder, in the 2017 killing of a teenage ISIS war prisoner in Iraq. "I'm happy and I'm thankful," Gallagher told reporters after the verdict, as he joked with his legal team that "it's Independence Day," his freedom coming days before the Fourth of July. Jurors did find him guilty of the seventh charge, posing for a photo with a corpse, considered the least egregious of the crimes, which carries a maximum prison sentence of four months. Having already served seven months in confinement ahead of the trial, Gallagher, a Bronze Star recipient, is expected to go home a free man after his sentencing, his defense lawyers said.
Trump detractors sound the alarm as military vehicles roll in for July 4 celebrations
Appearing on "Deadline: White House," MSNBC's Joy Reid insisted on Tuesday that President Trump is using the upcoming Fourth of July "Salute to America" celebration as a "threat" to Americans who oppose him. Trump has longed talked about showing off America's military capabilities in celebration of Independence Day, and now his vision is coming to fruition as tanks arrive in Washington, D.C., ahead of Thursday's festivities. Reid claimed that Trump aspires to be a "mini" North Korean leader Kim Jong Un or Russian President Vladimir Putin. According to Fox News' Geraldo Rivera, these kind of complaints are the ramblings of Trump haters.
Still, as preparations were underway Trump's July 4 celebration, a few problems emerged along the way as military vehicles were hauled into the capital city. On Tuesday, a flatbed carrying the tanks was apparently unable to clear an underpass, according to photos tweeted by a Politico reporter. A crane was later employed to resolve the issue. Retired U.S. Army Gen. Thomas Spoehr, director of the Heritage Foundation's Center for National Defense, told the Daily Reporter that some local roads are ill-equipped to handle the weight of the tanks.
Missing Connecticut woman's estranged husband maintains innocence
Fotis Dulos, a Connecticut real-estate developer charged in connection with the disappearance of his estranged wife Jennifer Dulos, maintained his innocence Tuesday during his first sit-down interview about the case, claiming he's "worried" about his wife and never wished her "ill in any way." "I know what I've done, I know what I haven't done," the 51-year-old Greek immigrant told New York City's WNBC-TV. "I have to stand and fight and hope that the truth is going to come out." Jennifer Dulos, 50, hasn't been seen since dropping her children off at school in New Canaan, Conn., on May 24.
Remembering Lee Iacocca
Lee Iacocca, the father of the Ford Mustang and former chairman of Chrysler, has died of natural causes at his home in Bel Air, Calif., his family said Tuesday. He was 94. Iacocca, born in Allentown, Pa., on Oct. 15, 1924 as the child of Italian immigrants, started working at Ford Motor Co. in 1946 and is heralded as the leader of the team that created the first Mustang in 1964. He ascended to CEO of the company in 1970 but was fired by Henry Ford Jr. in 1978. He moved on to Chrysler Corp. in 1978 and became the CEO a year later, pulling the company out of bankruptcy after taking it over. Iacocca successfully persuaded the federal government to provide the company a $1.2 billion loan in 1979 and made major cuts to the workforce, slashing wages — including his own, which he shrunk to $1 a year — and closing plants. He also introduced fuel-efficient cars and the minivan. His effortswere successful and Chrysler made a comeback, profiting $20 million. The turnaround made Iacocca a media star. Later, he was a key figure in the restoration of the Statue of Liberty and creation of the Ellis Island museum.
TODAY'S MUST-READS
DOJ says citizenship question being dropped from 2020 Census.
Former Google exec ran 'sex ring,' estranged wife claims in civil complaint.
Vatican to open two tombs in decades-old disappearance of teen.
MINDING YOUR BUSINESS
Charlie Ergen presents significant obstacle in T-Mobile-Sprint negotiations with DOJ.
WATCH: Facebook, YouTube tweaking algorithms to fight misinformation: Report.
These are the highest paid White House employees.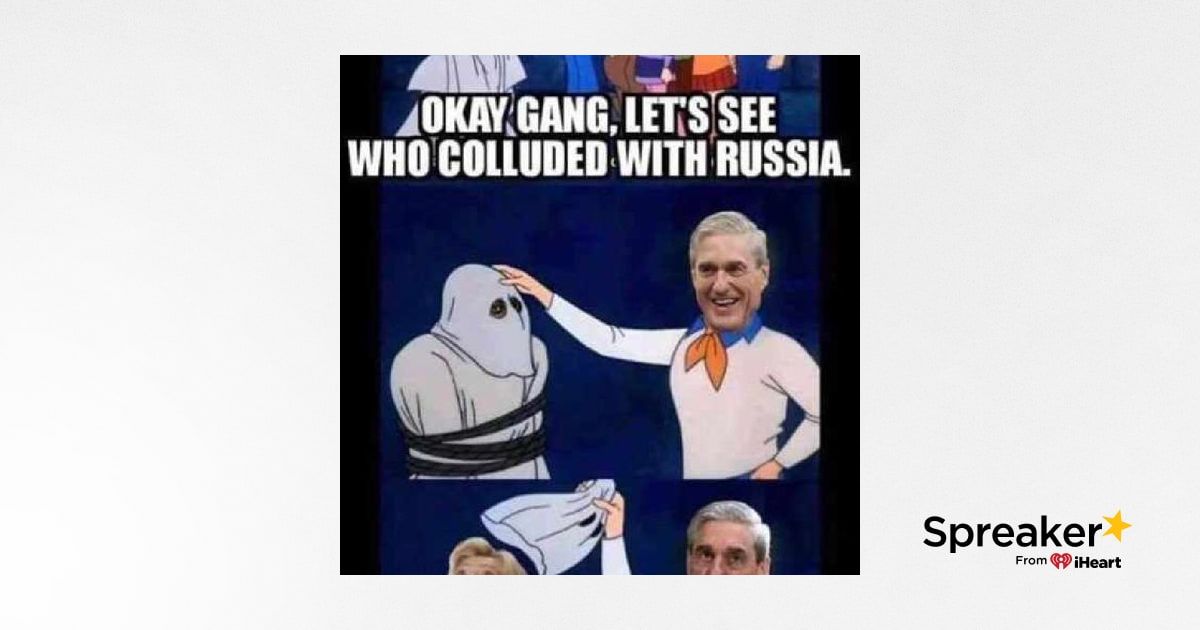 #Mueller May Have Quit, But The Democrats Won't Give Up On Their #Trump #Impeachment Dreams! Whos Campaign Does This Really Hurt?
How Robert Mueller may have set the tone for the 2020 election
As Mueller bows out, more Democrats call for Trump's impeachment
If Robert Mueller thought his only public remarks since being appointed special counsel would put the Russian collusion allegations and Democrats' calls to impeach President Trump to rest, he was mistaken. If anything, … See More Mueller's statement Wednesdaymay have assured that the debate over whether to impeach Trump will be a dominant issue heading into the 2020 president election.
Speaking from the Justice Department, Mueller announced the closing of his office and told reporters he did not plan to testify before Congress. He explained that his team did not have the "option" to charge President Trump with a crime, citing longstanding Justice Department policy that a sitting president cannot be indicted. However, Mueller also stressed that there "was not sufficient evidence to charge a conspiracy" with regard to whether members of the Trump campaign coordinated with the Russian government during the 2016 presidential election.
On the question of obstruction, Mueller said, "If we had had confidence that the president clearly did not commit a crime, we would have said that. We did not determine whether the president did commit a crime." Prominent Democrats seized on Mueller's words to call for Trump's impeachment. House Judiciary Chairman Jerrold Nadler, D-N.Y., said that all options were "on the table" and that it was up to Congress to hold Trump accountable for any alleged crimes. 2020 Democratic presidential candidates such as Sen. Elizabeth Warren, D-Mass., Sen. Cory Booker, D-N.J., Sen. Kamala Harris, D-Calif., Rep. Seth Moulton, D-Mass., and Beto O'Rourke all called for impeachment proceedings to begin.
Pelosi under new impeachment pressure
House Speaker Nancy Pelosi, D-Calif., walked a fine line on Wednesday as she tried to assure party colleagues that lawmakersin the House will continue looking into impeaching President Trump, while advocating against rashness. Pelosi, speaking hours after Mueller's statement, praised his work but promised to continue investigating Trump. The House speaker has maintained that Democrats should not begin impeachment proceedings against Trump, but has faced increasing pressure from members in her caucus to reverse course. Fellow Democrats have accused Pelosi of holding off on impeachment for political reasons.
Mystery over USS John S. McCain 'out of sight' directive as Meghan McCain blasts Trump
A mystery continues to surround a reported U.S. military email that called for the USS John S. McCain to be "out of sight" during President Trump's recent visit to U.S. troops stationed in Japan, where the ship was docked. On Wednesday, both President Trump and acting Defense SecretaryPatrick Shanahan denied any knowledge of the order, which led to the ship's name first being covered with a tarp and then being obscured by a paint barge prior to Trump's visit over Memorial Day weekend. The Wall Street Journal, which reported the story, directlycontradicts Shanahan. The Journal cites an unnamed U.S. official as saying that Shanahan was aware and approved measures to ensure the ship did not interfere with the president's trip.
The ship is named for the father and grandfather of the late U.S. Sen. John S. McCain III, with whom Trump had feuded prior to the Arizona Republican's death from cancer last year at age 81.The Journal feature apparently infuriated Meghan McCain, daughter of the late senator, who tweeted, in part, the following: "Trump is a child who will always be deeply threatened by the greatness of my dads [sic] incredible life … Trump won't let him RIP. So I have to stand up for him."
Private company building border fence gets cease-and-desist order
A legal dispute unfolded this week between private contractors who have built a half-mile fence between a New Mexico city and Mexico, and the mayor of that city who is arguing that the fence didn't get proper authorization. "We Build the Wall," began construction of the border fence on private land in Sunland Park, N.M., last Friday using money raised through crowdfunding, the Dallas Morning News reported. The city shares a border with El Paso, Texas, and Mexico. The company had planned to finish construction by Friday, but Sunland Park's Mayor Javier Perea said Tuesday that the 18-foot fence surpasses the city's maximum height of 6 feet. On Wednesday, he issued a cease-and-desist order.
CNN's Chris Cuomo faces backlash for appearing to mock armed rape survivor
CNN anchor Chris Cuomo responded to several critics who slammed him Wednesday over a tweet they said appeared to mock a National Rifle Association (NRA) member and rape survivor. Kimberly Corban appeared in an NRA ad advocating her Second Amendment right after going into detail how she survived a rape when she was 20 years old. "I'm a mother of two, and if a predator or anyone else tries to harm me or my family, they have to come through my firearm first," Corban said. Cuomo reacted to the ad, tweeting "Only in America."
TODAY'S MUST-READS
Gregg Jarrett: The two faces of Robert Mueller, and Trump's presumption of guilt.
LAPD employee contracts contagious bacteria that causes deadly typhoid fever.
Ashton Kutcher testifies in trial of alleged serial killer accused of murdering his friend.
MINDING YOUR BUSINESS
Stocks slump to three-month lows, bonds rally, as recession fears rise with trade war.
AOC's minimum wage push to land her behind the bar once again.
This city is home to the 'nation's hottest housing market' this season.
Follow @PeterBoykin on Social Media
Twitter: Banned
Facebook: https://www.facebook.com/Gays4Trump
Instagram: https://www.instagram.com/peterboykin/
Youtube: https://www.youtube.com/c/PeterBoykin
Reddit: https://www.reddit.com/user/peterboykin
Telegram: https://t.me/PeterBoykin
https://t.me/RealPeterBoykin
Parler: https://parler.com/profile/peterboykin/posts
PolitiChatter: https://politichatter.com/PeterBoykin
Gab: https://gab.com/peterboykin
Discord: https://discordapp.com/invite/pyuPqU9
Periscope: Banned
Support Peter Boykin's Activism by Donating
Patreon: https://www.patreon.com/peterboykin
PayPal: https://www.paypal.me/magafirstnews
Cash App: https://cash.me/app/CJBHWPS
Cash ID: $peterboykin1
Listen to #MagaOneRadio
Join the #MagaNetwork
Read the Latest #MagaFirstNews
https://gorightnews.com/
https://magafirstnews.com/
https://magaone.com/
https://us1anews.com/
Support Donald Trump
https://votefordjtrump.com/
http://trumploveswinning.com/
https://marchfortrump.net/
https://gaysfortrump.org/
Join Our Groups on Facebook:
MarchForTrump
https://www.facebook.com/groups/MarchForTrump2020/
https://www.facebook.com/groups/MarchForTrump/
MagaOneRadio
https://www.facebook.com/groups/MAGAOneRadio/
https://www.facebook.com/groups/MagaOneRadioNet/
https://www.facebook.com/groups/MAGARadio/
https://www.facebook.com/groups/MagaFirstRadio/
https://www.facebook.com/groups/MAGA1Radio/
https://www.facebook.com/groups/MagaFirst/
TheMagaNetwork
https://www.facebook.com/groups/theMagaNetwork/
GaysForTrump
https://www.facebook.com/groups/gaysfortrump/
https://www.facebook.com/groups/TheGayRight/
https://www.facebook.com/groups/LGBTexit/
https://www.facebook.com/groups/gaysfortrumporg/
https://www.facebook.com/groups/DeplorableGays/
https://www.facebook.com/groups/GaysForTrumpParty/
Americans With Trump
https://www.facebook.com/groups/AmericansWithTrump/
North Carolina MAGA Network
https://www.facebook.com/groups/northcarolinamaganetwork/
NC Trump Club
https://www.facebook.com/groups/NCTRUMPCLUB/
Exit Extremism
https://www.facebook.com/groups/EXITEXTREMISM/
Vote For DJ Trump
https://www.facebook.com/groups/VoteForDJTrump/
Trump Loves Winning
https://www.facebook.com/groups/TrumpLovesWinning/
Straights For Trump
https://www.facebook.com/groups/StraightsForTrump/
US1ANews
https://www.facebook.com/groups/US1ANews/
https://www.facebook.com/groups/US1ANewsGroup/
MyNCGOP
https://www.facebook.com/groups/MyNCGOP/
Grab them by the P***Y
https://www.facebook.com/groups/GrabThemByTheP/
Join Our Pages on Facebook:
https://www.facebook.com/TheMAGANetwork/
https://www.facebook.com/MAGAFIRSTNEWS/
https://www.facebook.com/pg/MagaOneRadio-778327912537976/
https://www.facebook.com/North-Carolina-MAGA-Network-307617209916978/
https://www.facebook.com/GaysForTrumpOrg/
https://www.facebook.com/LGBTExit-2340621102644466/
https://www.facebook.com/Take-Back-Pride-American-Pride-Rally-386980035391880/
https://www.facebook.com/PeterBoykinMAGA/
https://www.facebook.com/MarchForTrumpUSA/
https://www.facebook.com/VoteForDJTrump/
https://www.facebook.com/US1ANews1/
https://www.facebook.com/MYNCGOP/
https://www.facebook.com/trumploveswinning/
Contact Email:
Peter.Boykin@TheMagaNetwork.com
PeterBoykin@Gmail.com
GaysForTrump@Gmail.com
MagaFirstNews@Gmail.com
Telephone Number:
1-202-854-1320
Demand Free Speech Reception: Trump Hotel July 3 w/@RogerStone
https://www.eventbrite.com/e/demand-free-speech-reception-trump-hotel-july-3-wroger-stone-tickets-62233759851
MagaGala.com
Everyone I hope to see you in DC in July – Here's your chance to mingle with Roger Stone and other VIPs (TBA) at Trump Hotel July 3 – Demand Free Speech Reception Fundraiser 9:30pm – 11:30pm 2 hours open bar and great food! Please share! #MAGA Tickets through Facebook & Eventbrite MagaGala.com email peter.boykin@themaganetwork.com for questions please share! magagala.com
Demand Free Speech Reception: Trump Hotel July 3 w/@RogerStone
June 15 – MarchForTrump.net Greensboro NC
July 3 – #DemandFreeSpeech Reception @TrumpDC Tickets MagaGala.com
July 6 #DemandFreeSpeech Rally (VIP party after) DemandFreeSpeech.org
Oct 4-6 TRUMPSTOCK
---