In a 56-page ruling Thursday, U.S. District Judge Amy Berman Jackson wrote Stone had "no one but himself to blame" for his indictment, clearing the way for his trial to begin as scheduled Nov. 5. ROGER STONE'S TRIAL MAY FEATURE CLIP FROM 'THE GODFATHER: PART II': REPORTJackson concluded Stone was not targeted for political reasons, noting that 11 other individuals were indicted by Mueller's request for making false statements to Congress. The judge also noted other Trump associates and family members who were not indicted after Mueller's investigation despite their very public conservative views and open support for President Trump, Politico reported."When he chose to take credit for the WikiLeaks release and to tantalize the public with hints that he had inside information about more to come, he chose to place himself directly in the vortex of the issues that became the focus of multiple law enforcement, counterintelligence, and congressional investigations," Jackson wrote.Stone filed four motions to have his indictment scrapped, arguing that he was unfairly singled out during former Special Counsel Robert Mueller's investigation into Russian interference in the 2016 election due to his outspoken support for President Trump. In order to prepare for trial, Jackson also ruled Thursday that Stone's lawyers would be allowed the see the "bulk" of the redacted material in Mueller's report, CBS News reported. That information was previously withheld as not to affect ongoing prosecution of the case, Jackson said. The redacted statements will not be made public. Stone was accused of obstruction of justice, witness tampering and lying to Congress under oath in an effort to mislead the House Intelligence Committee and the FBI about alleged dealings with WikiLeaks during the 2016 presidential election, Politico reported. CLICK HERE TO GET THE FOX NEWS APPA federal judge on Thursday rejected four motions from former Trump associate Roger Stone contesting his indictment on obstruction of justice, witness tampering and other charges, adding that Stone has "no one but himself to blame" for having to stand trial in November.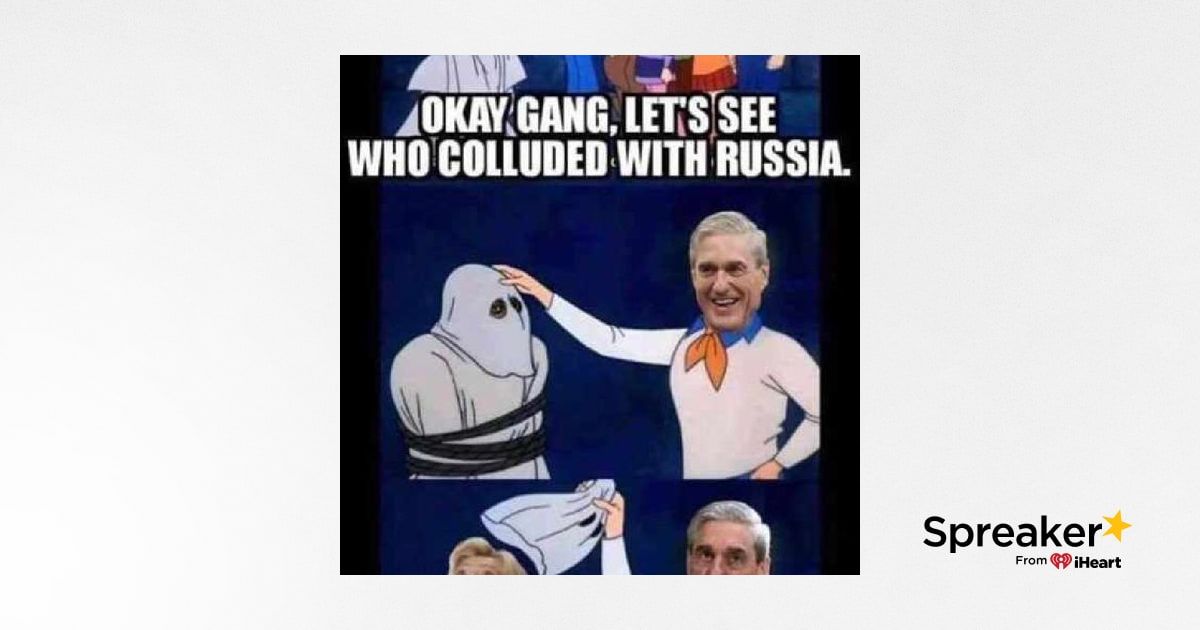 #Mueller May Have Quit, But The Democrats Won't Give Up On Their #Trump #Impeachment Dreams! Whos Campaign Does This Really Hurt?
How Robert Mueller may have set the tone for the 2020 election
As Mueller bows out, more Democrats call for Trump's impeachment
If Robert Mueller thought his only public remarks since being appointed special counsel would put the Russian collusion allegations and Democrats' calls to impeach President Trump to rest, he was mistaken. If anything, … See More Mueller's statement Wednesdaymay have assured that the debate over whether to impeach Trump will be a dominant issue heading into the 2020 president election.
Speaking from the Justice Department, Mueller announced the closing of his office and told reporters he did not plan to testify before Congress. He explained that his team did not have the "option" to charge President Trump with a crime, citing longstanding Justice Department policy that a sitting president cannot be indicted. However, Mueller also stressed that there "was not sufficient evidence to charge a conspiracy" with regard to whether members of the Trump campaign coordinated with the Russian government during the 2016 presidential election.
On the question of obstruction, Mueller said, "If we had had confidence that the president clearly did not commit a crime, we would have said that. We did not determine whether the president did commit a crime." Prominent Democrats seized on Mueller's words to call for Trump's impeachment. House Judiciary Chairman Jerrold Nadler, D-N.Y., said that all options were "on the table" and that it was up to Congress to hold Trump accountable for any alleged crimes. 2020 Democratic presidential candidates such as Sen. Elizabeth Warren, D-Mass., Sen. Cory Booker, D-N.J., Sen. Kamala Harris, D-Calif., Rep. Seth Moulton, D-Mass., and Beto O'Rourke all called for impeachment proceedings to begin.
Pelosi under new impeachment pressure
House Speaker Nancy Pelosi, D-Calif., walked a fine line on Wednesday as she tried to assure party colleagues that lawmakersin the House will continue looking into impeaching President Trump, while advocating against rashness. Pelosi, speaking hours after Mueller's statement, praised his work but promised to continue investigating Trump. The House speaker has maintained that Democrats should not begin impeachment proceedings against Trump, but has faced increasing pressure from members in her caucus to reverse course. Fellow Democrats have accused Pelosi of holding off on impeachment for political reasons.
Mystery over USS John S. McCain 'out of sight' directive as Meghan McCain blasts Trump
A mystery continues to surround a reported U.S. military email that called for the USS John S. McCain to be "out of sight" during President Trump's recent visit to U.S. troops stationed in Japan, where the ship was docked. On Wednesday, both President Trump and acting Defense SecretaryPatrick Shanahan denied any knowledge of the order, which led to the ship's name first being covered with a tarp and then being obscured by a paint barge prior to Trump's visit over Memorial Day weekend. The Wall Street Journal, which reported the story, directlycontradicts Shanahan. The Journal cites an unnamed U.S. official as saying that Shanahan was aware and approved measures to ensure the ship did not interfere with the president's trip.
The ship is named for the father and grandfather of the late U.S. Sen. John S. McCain III, with whom Trump had feuded prior to the Arizona Republican's death from cancer last year at age 81.The Journal feature apparently infuriated Meghan McCain, daughter of the late senator, who tweeted, in part, the following: "Trump is a child who will always be deeply threatened by the greatness of my dads [sic] incredible life … Trump won't let him RIP. So I have to stand up for him."
Private company building border fence gets cease-and-desist order
A legal dispute unfolded this week between private contractors who have built a half-mile fence between a New Mexico city and Mexico, and the mayor of that city who is arguing that the fence didn't get proper authorization. "We Build the Wall," began construction of the border fence on private land in Sunland Park, N.M., last Friday using money raised through crowdfunding, the Dallas Morning News reported. The city shares a border with El Paso, Texas, and Mexico. The company had planned to finish construction by Friday, but Sunland Park's Mayor Javier Perea said Tuesday that the 18-foot fence surpasses the city's maximum height of 6 feet. On Wednesday, he issued a cease-and-desist order.
CNN's Chris Cuomo faces backlash for appearing to mock armed rape survivor
CNN anchor Chris Cuomo responded to several critics who slammed him Wednesday over a tweet they said appeared to mock a National Rifle Association (NRA) member and rape survivor. Kimberly Corban appeared in an NRA ad advocating her Second Amendment right after going into detail how she survived a rape when she was 20 years old. "I'm a mother of two, and if a predator or anyone else tries to harm me or my family, they have to come through my firearm first," Corban said. Cuomo reacted to the ad, tweeting "Only in America."
TODAY'S MUST-READS
Gregg Jarrett: The two faces of Robert Mueller, and Trump's presumption of guilt.
LAPD employee contracts contagious bacteria that causes deadly typhoid fever.
Ashton Kutcher testifies in trial of alleged serial killer accused of murdering his friend.
MINDING YOUR BUSINESS
Stocks slump to three-month lows, bonds rally, as recession fears rise with trade war.
AOC's minimum wage push to land her behind the bar once again.
This city is home to the 'nation's hottest housing market' this season.
Follow @PeterBoykin on Social Media
Twitter: Banned
Facebook: https://www.facebook.com/Gays4Trump
Instagram: https://www.instagram.com/peterboykin/
Youtube: https://www.youtube.com/c/PeterBoykin
Reddit: https://www.reddit.com/user/peterboykin
Telegram: https://t.me/PeterBoykin
https://t.me/RealPeterBoykin
Parler: https://parler.com/profile/peterboykin/posts
PolitiChatter: https://politichatter.com/PeterBoykin
Gab: https://gab.com/peterboykin
Discord: https://discordapp.com/invite/pyuPqU9
Periscope: Banned
Support Peter Boykin's Activism by Donating
Patreon: https://www.patreon.com/peterboykin
PayPal: https://www.paypal.me/magafirstnews
Cash App: https://cash.me/app/CJBHWPS
Cash ID: $peterboykin1
Listen to #MagaOneRadio
Join the #MagaNetwork
Read the Latest #MagaFirstNews
https://gorightnews.com/
https://magafirstnews.com/
https://magaone.com/
https://us1anews.com/
Support Donald Trump
https://votefordjtrump.com/
http://trumploveswinning.com/
https://marchfortrump.net/
https://gaysfortrump.org/
Join Our Groups on Facebook:
MarchForTrump
https://www.facebook.com/groups/MarchForTrump2020/
https://www.facebook.com/groups/MarchForTrump/
MagaOneRadio
https://www.facebook.com/groups/MAGAOneRadio/
https://www.facebook.com/groups/MagaOneRadioNet/
https://www.facebook.com/groups/MAGARadio/
https://www.facebook.com/groups/MagaFirstRadio/
https://www.facebook.com/groups/MAGA1Radio/
https://www.facebook.com/groups/MagaFirst/
TheMagaNetwork
https://www.facebook.com/groups/theMagaNetwork/
GaysForTrump
https://www.facebook.com/groups/gaysfortrump/
https://www.facebook.com/groups/TheGayRight/
https://www.facebook.com/groups/LGBTexit/
https://www.facebook.com/groups/gaysfortrumporg/
https://www.facebook.com/groups/DeplorableGays/
https://www.facebook.com/groups/GaysForTrumpParty/
Americans With Trump
https://www.facebook.com/groups/AmericansWithTrump/
North Carolina MAGA Network
https://www.facebook.com/groups/northcarolinamaganetwork/
NC Trump Club
https://www.facebook.com/groups/NCTRUMPCLUB/
Exit Extremism
https://www.facebook.com/groups/EXITEXTREMISM/
Vote For DJ Trump
https://www.facebook.com/groups/VoteForDJTrump/
Trump Loves Winning
https://www.facebook.com/groups/TrumpLovesWinning/
Straights For Trump
https://www.facebook.com/groups/StraightsForTrump/
US1ANews
https://www.facebook.com/groups/US1ANews/
https://www.facebook.com/groups/US1ANewsGroup/
MyNCGOP
https://www.facebook.com/groups/MyNCGOP/
Grab them by the P***Y
https://www.facebook.com/groups/GrabThemByTheP/
Join Our Pages on Facebook:
https://www.facebook.com/TheMAGANetwork/
https://www.facebook.com/MAGAFIRSTNEWS/
https://www.facebook.com/pg/MagaOneRadio-778327912537976/
https://www.facebook.com/North-Carolina-MAGA-Network-307617209916978/
https://www.facebook.com/GaysForTrumpOrg/
https://www.facebook.com/LGBTExit-2340621102644466/
https://www.facebook.com/Take-Back-Pride-American-Pride-Rally-386980035391880/
https://www.facebook.com/PeterBoykinMAGA/
https://www.facebook.com/MarchForTrumpUSA/
https://www.facebook.com/VoteForDJTrump/
https://www.facebook.com/US1ANews1/
https://www.facebook.com/MYNCGOP/
https://www.facebook.com/trumploveswinning/
Contact Email:
Peter.Boykin@TheMagaNetwork.com
PeterBoykin@Gmail.com
GaysForTrump@Gmail.com
MagaFirstNews@Gmail.com
Telephone Number:
1-202-854-1320
Demand Free Speech Reception: Trump Hotel July 3 w/@RogerStone
https://www.eventbrite.com/e/demand-free-speech-reception-trump-hotel-july-3-wroger-stone-tickets-62233759851
MagaGala.com
Everyone I hope to see you in DC in July – Here's your chance to mingle with Roger Stone and other VIPs (TBA) at Trump Hotel July 3 – Demand Free Speech Reception Fundraiser 9:30pm – 11:30pm 2 hours open bar and great food! Please share! #MAGA Tickets through Facebook & Eventbrite MagaGala.com email peter.boykin@themaganetwork.com for questions please share! magagala.com
Demand Free Speech Reception: Trump Hotel July 3 w/@RogerStone
June 15 – MarchForTrump.net Greensboro NC
July 3 – #DemandFreeSpeech Reception @TrumpDC Tickets MagaGala.com
July 6 #DemandFreeSpeech Rally (VIP party after) DemandFreeSpeech.org
Oct 4-6 TRUMPSTOCK
---