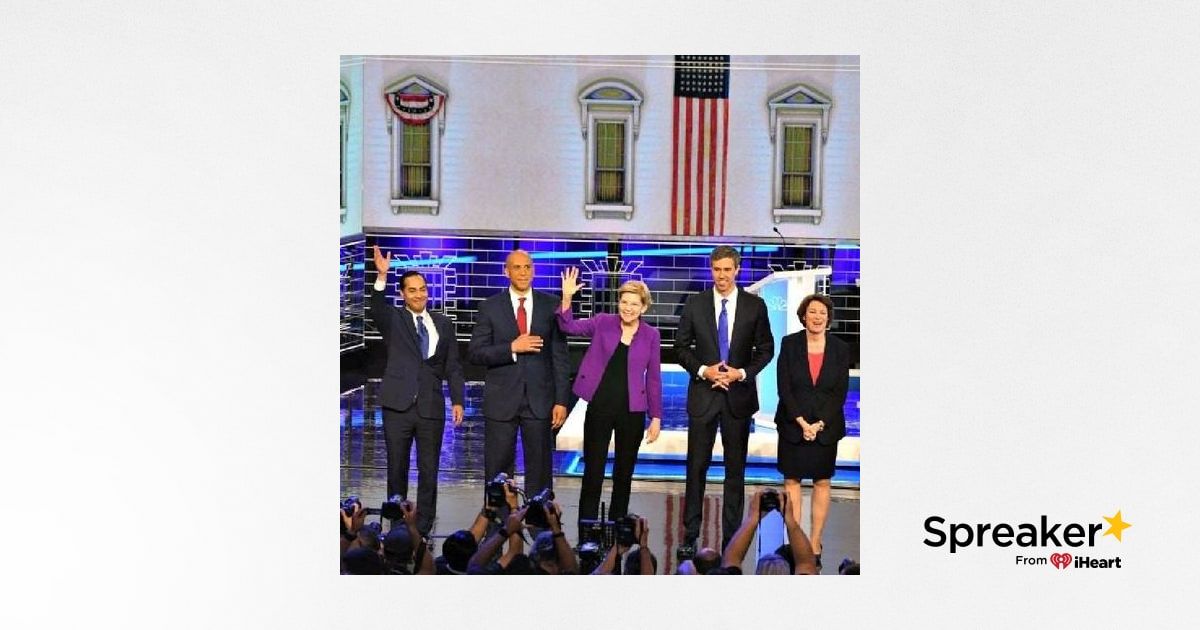 2020 Dems take shots at Trump And They Are All Blank! Ready For A Reload?
2020 Dems take shots at Trump, clash over policy proposals during Round 1
The first primary debate of the 2020 presidential election season saw cracks of daylight emerge in a Democratic field that has largely played to the progressive base,with the candidates clashing sharply over controversial policies like "Medicare-for-all" and calls to decriminalize illegal border crossings — while taking ample shots at … See More President Trump in the process. Staking out the left flank of the party Wednesday night in Miami were Sen. Elizabeth Warren, D-Mass. — the highest-polling candidate in the first debate batch — and long-shot Bill de Blasio, the New York City mayor. They were the only candidates to raise their hands when asked who's willing to give up their private health insurance for a government option. Warren went on to staunchly defend 2020 rival Sen. Bernie Sanders' "Medicare-for-all" plan.
Beto O'Rourke, the one-time media darling in the crowded Democratic field who has watched his poll numbers wilt in recent months, looked to regain much of his lost momentum on Wednesday night. While he was among a handful of candidates who gave some responses in Spanish, he repeatedly found himself on the receiving end of swipes from rivals, especially former Housing Secretary Julian Castro.
Among the candidates looking for breakout moments, Castro may have come the closest with his controversial call for the decriminalization of illegal border crossings, challenging his fellow presidential hopefuls to agree to repeal the section of the Immigration and Nationality Act that applies. He called out O'Rourke by name for not supporting his proposal, saying, "I think you should do your homework on this issue. If you did your homework on this issue you would know that we should repeal this section." Discussing the heartbreaking photo that emerged this week of a migrant father and toddler daughter who drowned trying to cross the Rio Grande, Castro said it "should piss us all off."
President Trump, who was on his way to Osaka, Japan, for the G-20 Summit, watched at least the first half-hour of Wednesday's debate, tweeting a one-word verdict of the event: "BORING!" He later swiped at NBC News and MSNBC for technical difficulties that marred part of the telecast.
Despite their differences on major issues, the candidates – especially Warren — rallied to downplay economic successes and growth under the Trump administration. "It's doing great for a thinner and thinner slice at the top," Warren said of the economy.The Trump campaign and Republican National Committee rapid response team, though, sent email blasts and tweets "fact-checking" and defending the president's economic record and the creation of "6 million jobs" since Election Day 2016.
Biden, Sanders to share the stage, more fireworks expected in Round 2
The second round of the first Democratic primary debate will take place in Miami on Thursday and will feature the current frontrunner, former Vice President Joe Biden, and U.S. Sen. Bernie Sanders, I-Vt., on the same stage. The debate will also include these eight candidates: U.S. Sen. Michael Bennet of Colorado; South Bend, Ind., Mayor Pete Buttigieg;U.S. Sens. Kirsten Gillibrand of New York and Kamala Harris of California; Colo. Gov. John Hickenlooper; U.S. Rep. Eric Swalwell of California; author Marianne Williamson; and businessman Andrew Yang
Ahead of G-20 Summit, Trump vows more tariffs on China if no deal is reached
Before leaving for the G-20 Summit, President Trump, in an exclusive interview with Fox Business' Maria Bartiromo on Wednesday, vowed to impose additional tariffs on China if a trade deal is not reached. "When tariffs go on in China, we are taking in billions and billions of dollars," Trump said. "We never took in 10 cents — now you have another $325 billion that I haven't taxed yet. It's ripe for taxing — for putting tariffs on." Trump is expected to meet with Chinese President Xi Jinping on Saturday to discuss trade between the world's two largest economies. The result could have broad implications for the markets and the global economy.
Although it's "possible" to reach a good deal, Trump said his "plan B" may include a 10 percent tariff on the remaining "$600 billion" worth of Chinese goods. Besides Xi, Trump's agenda in Osaka includes sit-downs with Russian President Vladimir Putin, Turkey's Recep Teyyip Erdogan, Saudi Crown Prince Mohammed bin Salman, Germany's Angela Merkel and Japanese Prime Minister Shinzo Abe.
Woman recalls falling ill in Dominican Republic, says doctor flagged possible poisoning
A Canadian woman who stayed at a Bahia Principe resort in the Dominican Republic in 2016alleges that she fell critically ill after being exposed to a strong chemical odor in her room, and that she has battled multiple health problems ever since. Tina Hammell told CNN that the smell in her room at the Grand Bahia Principe Punta Cana resort woke her and her husband from a nap. Hammell is one of several people who have come forward to tell reporters about having fallen ill — sometimes requiring hospitalization — while at a resort in the Dominican Republic. After she and her husband returnedhome to Ontario, doctors told her that she may have been poisoned by something in the Dominican Republic.
Possible new clue is search for missing Utah college student
Salt Lake City police reportedly served a search warrant Wednesday at a home connected to the disappearance of a missing Utah college student, reports said. Mackenzie Lueck, 23, was last seen June 17 near a Salt Lake City park after she was dropped off by a Lyft driver. The University of Utah student was returning from her grandmother's funeral in California. Assistant Chief Tim Doubt said there is a "nexus" between the home and Lueck's disappearance, but he did not say if anyone has been arrested, the Salt Lake Tribune reported. The Lyft driver, who was cleared as a suspect, told police he dropped off Lueck around 3 a.m. at Hatch Park, where another car was waiting for her.
TODAY'S MUST-READS
Sen. Lindsey Graham: Nancy Pelosi is 'biggest loser' now that Mueller will testify.
Remembering Beth Chapman, wife of Duane 'Dog the Bounty Hunter' Chapman.
Lawmakers seek to rescind Medals of Honor from soldiers at Wounded Knee massacre.
MINDING YOUR BUSINESS
Wayfair walkout: How furniture retailer can avoid 'slippery slope'of political pressure.
How's the economy? Everyday Americans disagree with experts.
These are the richest people in each state.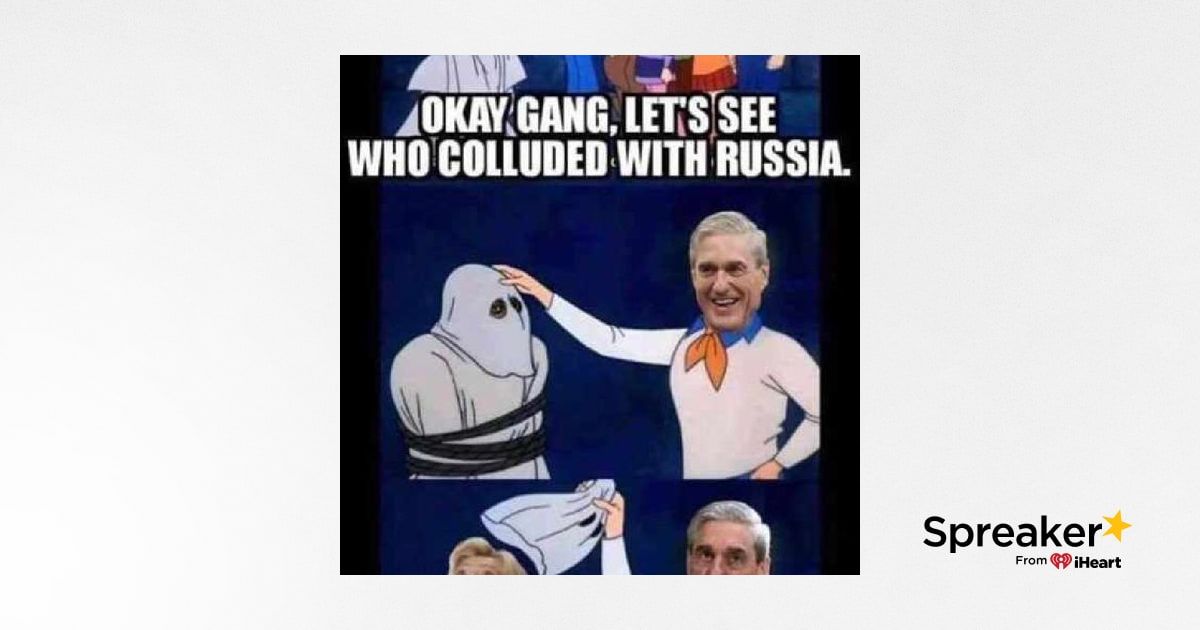 #Mueller May Have Quit, But The Democrats Won't Give Up On Their #Trump #Impeachment Dreams! Whos Campaign Does This Really Hurt?
How Robert Mueller may have set the tone for the 2020 election
As Mueller bows out, more Democrats call for Trump's impeachment
If Robert Mueller thought his only public remarks since being appointed special counsel would put the Russian collusion allegations and Democrats' calls to impeach President Trump to rest, he was mistaken. If anything, … See More Mueller's statement Wednesdaymay have assured that the debate over whether to impeach Trump will be a dominant issue heading into the 2020 president election.
Speaking from the Justice Department, Mueller announced the closing of his office and told reporters he did not plan to testify before Congress. He explained that his team did not have the "option" to charge President Trump with a crime, citing longstanding Justice Department policy that a sitting president cannot be indicted. However, Mueller also stressed that there "was not sufficient evidence to charge a conspiracy" with regard to whether members of the Trump campaign coordinated with the Russian government during the 2016 presidential election.
On the question of obstruction, Mueller said, "If we had had confidence that the president clearly did not commit a crime, we would have said that. We did not determine whether the president did commit a crime." Prominent Democrats seized on Mueller's words to call for Trump's impeachment. House Judiciary Chairman Jerrold Nadler, D-N.Y., said that all options were "on the table" and that it was up to Congress to hold Trump accountable for any alleged crimes. 2020 Democratic presidential candidates such as Sen. Elizabeth Warren, D-Mass., Sen. Cory Booker, D-N.J., Sen. Kamala Harris, D-Calif., Rep. Seth Moulton, D-Mass., and Beto O'Rourke all called for impeachment proceedings to begin.
Pelosi under new impeachment pressure
House Speaker Nancy Pelosi, D-Calif., walked a fine line on Wednesday as she tried to assure party colleagues that lawmakersin the House will continue looking into impeaching President Trump, while advocating against rashness. Pelosi, speaking hours after Mueller's statement, praised his work but promised to continue investigating Trump. The House speaker has maintained that Democrats should not begin impeachment proceedings against Trump, but has faced increasing pressure from members in her caucus to reverse course. Fellow Democrats have accused Pelosi of holding off on impeachment for political reasons.
Mystery over USS John S. McCain 'out of sight' directive as Meghan McCain blasts Trump
A mystery continues to surround a reported U.S. military email that called for the USS John S. McCain to be "out of sight" during President Trump's recent visit to U.S. troops stationed in Japan, where the ship was docked. On Wednesday, both President Trump and acting Defense SecretaryPatrick Shanahan denied any knowledge of the order, which led to the ship's name first being covered with a tarp and then being obscured by a paint barge prior to Trump's visit over Memorial Day weekend. The Wall Street Journal, which reported the story, directlycontradicts Shanahan. The Journal cites an unnamed U.S. official as saying that Shanahan was aware and approved measures to ensure the ship did not interfere with the president's trip.
The ship is named for the father and grandfather of the late U.S. Sen. John S. McCain III, with whom Trump had feuded prior to the Arizona Republican's death from cancer last year at age 81.The Journal feature apparently infuriated Meghan McCain, daughter of the late senator, who tweeted, in part, the following: "Trump is a child who will always be deeply threatened by the greatness of my dads [sic] incredible life … Trump won't let him RIP. So I have to stand up for him."
Private company building border fence gets cease-and-desist order
A legal dispute unfolded this week between private contractors who have built a half-mile fence between a New Mexico city and Mexico, and the mayor of that city who is arguing that the fence didn't get proper authorization. "We Build the Wall," began construction of the border fence on private land in Sunland Park, N.M., last Friday using money raised through crowdfunding, the Dallas Morning News reported. The city shares a border with El Paso, Texas, and Mexico. The company had planned to finish construction by Friday, but Sunland Park's Mayor Javier Perea said Tuesday that the 18-foot fence surpasses the city's maximum height of 6 feet. On Wednesday, he issued a cease-and-desist order.
CNN's Chris Cuomo faces backlash for appearing to mock armed rape survivor
CNN anchor Chris Cuomo responded to several critics who slammed him Wednesday over a tweet they said appeared to mock a National Rifle Association (NRA) member and rape survivor. Kimberly Corban appeared in an NRA ad advocating her Second Amendment right after going into detail how she survived a rape when she was 20 years old. "I'm a mother of two, and if a predator or anyone else tries to harm me or my family, they have to come through my firearm first," Corban said. Cuomo reacted to the ad, tweeting "Only in America."
TODAY'S MUST-READS
Gregg Jarrett: The two faces of Robert Mueller, and Trump's presumption of guilt.
LAPD employee contracts contagious bacteria that causes deadly typhoid fever.
Ashton Kutcher testifies in trial of alleged serial killer accused of murdering his friend.
MINDING YOUR BUSINESS
Stocks slump to three-month lows, bonds rally, as recession fears rise with trade war.
AOC's minimum wage push to land her behind the bar once again.
This city is home to the 'nation's hottest housing market' this season.
Follow @PeterBoykin on Social Media
Twitter: Banned
Facebook: https://www.facebook.com/Gays4Trump
Instagram: https://www.instagram.com/peterboykin/
Youtube: https://www.youtube.com/c/PeterBoykin
Reddit: https://www.reddit.com/user/peterboykin
Telegram: https://t.me/PeterBoykin
https://t.me/RealPeterBoykin
Parler: https://parler.com/profile/peterboykin/posts
PolitiChatter: https://politichatter.com/PeterBoykin
Gab: https://gab.com/peterboykin
Discord: https://discordapp.com/invite/pyuPqU9
Periscope: Banned
Support Peter Boykin's Activism by Donating
Patreon: https://www.patreon.com/peterboykin
PayPal: https://www.paypal.me/magafirstnews
Cash App: https://cash.me/app/CJBHWPS
Cash ID: $peterboykin1
Listen to #MagaOneRadio
Join the #MagaNetwork
Read the Latest #MagaFirstNews
https://gorightnews.com/
https://magafirstnews.com/
https://magaone.com/
https://us1anews.com/
Support Donald Trump
https://votefordjtrump.com/
http://trumploveswinning.com/
https://marchfortrump.net/
https://gaysfortrump.org/
Join Our Groups on Facebook:
MarchForTrump
https://www.facebook.com/groups/MarchForTrump2020/
https://www.facebook.com/groups/MarchForTrump/
MagaOneRadio
https://www.facebook.com/groups/MAGAOneRadio/
https://www.facebook.com/groups/MagaOneRadioNet/
https://www.facebook.com/groups/MAGARadio/
https://www.facebook.com/groups/MagaFirstRadio/
https://www.facebook.com/groups/MAGA1Radio/
https://www.facebook.com/groups/MagaFirst/
TheMagaNetwork
https://www.facebook.com/groups/theMagaNetwork/
GaysForTrump
https://www.facebook.com/groups/gaysfortrump/
https://www.facebook.com/groups/TheGayRight/
https://www.facebook.com/groups/LGBTexit/
https://www.facebook.com/groups/gaysfortrumporg/
https://www.facebook.com/groups/DeplorableGays/
https://www.facebook.com/groups/GaysForTrumpParty/
Americans With Trump
https://www.facebook.com/groups/AmericansWithTrump/
North Carolina MAGA Network
https://www.facebook.com/groups/northcarolinamaganetwork/
NC Trump Club
https://www.facebook.com/groups/NCTRUMPCLUB/
Exit Extremism
https://www.facebook.com/groups/EXITEXTREMISM/
Vote For DJ Trump
https://www.facebook.com/groups/VoteForDJTrump/
Trump Loves Winning
https://www.facebook.com/groups/TrumpLovesWinning/
Straights For Trump
https://www.facebook.com/groups/StraightsForTrump/
US1ANews
https://www.facebook.com/groups/US1ANews/
https://www.facebook.com/groups/US1ANewsGroup/
MyNCGOP
https://www.facebook.com/groups/MyNCGOP/
Grab them by the P***Y
https://www.facebook.com/groups/GrabThemByTheP/
Join Our Pages on Facebook:
https://www.facebook.com/TheMAGANetwork/
https://www.facebook.com/MAGAFIRSTNEWS/
https://www.facebook.com/pg/MagaOneRadio-778327912537976/
https://www.facebook.com/North-Carolina-MAGA-Network-307617209916978/
https://www.facebook.com/GaysForTrumpOrg/
https://www.facebook.com/LGBTExit-2340621102644466/
https://www.facebook.com/Take-Back-Pride-American-Pride-Rally-386980035391880/
https://www.facebook.com/PeterBoykinMAGA/
https://www.facebook.com/MarchForTrumpUSA/
https://www.facebook.com/VoteForDJTrump/
https://www.facebook.com/US1ANews1/
https://www.facebook.com/MYNCGOP/
https://www.facebook.com/trumploveswinning/
Contact Email:
Peter.Boykin@TheMagaNetwork.com
PeterBoykin@Gmail.com
GaysForTrump@Gmail.com
MagaFirstNews@Gmail.com
Telephone Number:
1-202-854-1320
Demand Free Speech Reception: Trump Hotel July 3 w/@RogerStone
https://www.eventbrite.com/e/demand-free-speech-reception-trump-hotel-july-3-wroger-stone-tickets-62233759851
MagaGala.com
Everyone I hope to see you in DC in July – Here's your chance to mingle with Roger Stone and other VIPs (TBA) at Trump Hotel July 3 – Demand Free Speech Reception Fundraiser 9:30pm – 11:30pm 2 hours open bar and great food! Please share! #MAGA Tickets through Facebook & Eventbrite MagaGala.com email peter.boykin@themaganetwork.com for questions please share! magagala.com
Demand Free Speech Reception: Trump Hotel July 3 w/@RogerStone
June 15 – MarchForTrump.net Greensboro NC
July 3 – #DemandFreeSpeech Reception @TrumpDC Tickets MagaGala.com
July 6 #DemandFreeSpeech Rally (VIP party after) DemandFreeSpeech.org
Oct 4-6 TRUMPSTOCK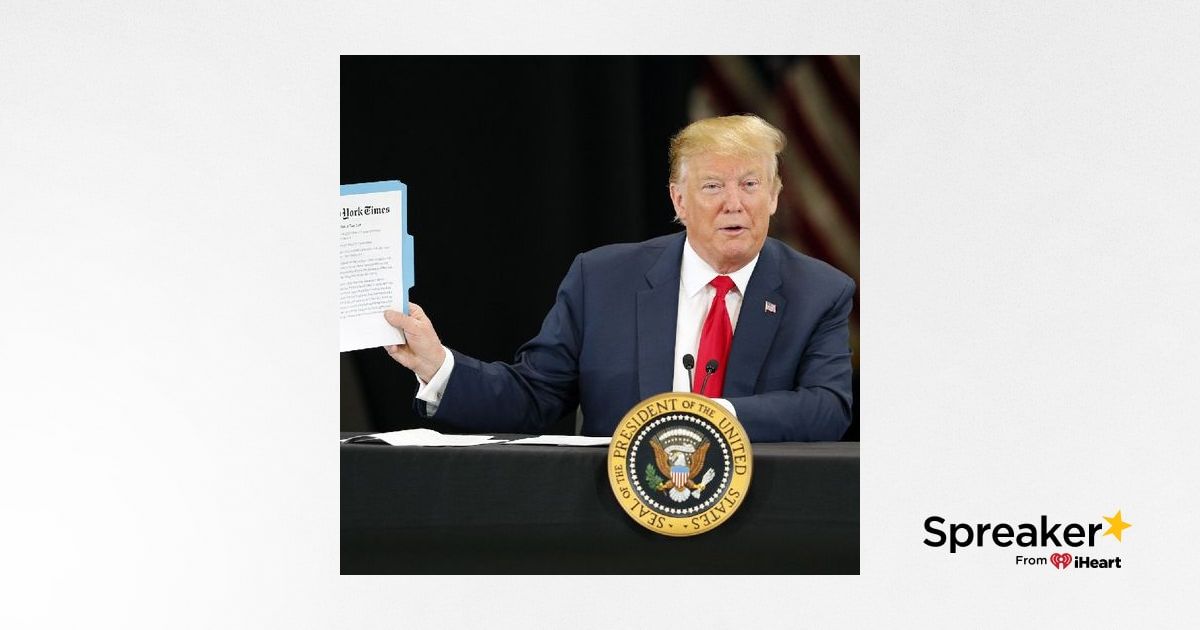 @RealDonaldTrump facing more battles ahead as Dems outraged over #MuellerReport before its release #MAGAFirstNews with @PeterBoykin OUTRAGE BREWS OVER MUELLER REPORT BREWS BEFORE ITS RELEASE: Amid high anticipation, the Justice Department on Thursday is expected to release a redacted version of Special Counsel Robert Mueller's report on Russian interference in the 2016 presidential election and allegations of collusion between the Trump campaign and Russian officials, and Democrats have
…
See More
already cried foul … Attorney General William Barr is set to hold a 9:30 a.m. ET news conference, accompanied by Deputy Attorney General Rod Rosenstein, who oversaw the Mueller investigation after the special counsel's appointment in May 2017. Neither Mueller nor other members of his team will attend, according to special counsel spokesman Peter Carr. Congressional Democrats have criticized the timing of the news conference, accusing Barr of trying to spin the report and conducting a media campaign on behalf of Trump before Congress and the public see it. House Judiciary Committee Chairman Jerrold Nadler, D-N.Y., said the panel was expected to receive a copy of the report between 11 a.m. and noon. House Speaker Nancy Pelosi, D-Calif., tweeted that Barr "has thrown out his credibility & the DOJ's independence with his single-minded effort to protect @realDonaldTrump above all else. The American people deserve the truth, not a sanitized version of the Mueller Report approved by the Trump Admin." TRUMP SEEKS VINDICATION, BUT FIGHT OVER MUELLER REPORT ONLY BEGINNING: Although Attorney General Barr has already revealed that Mueller's report absolved the Trump team of illegally colluding with Russia, Democrats have signaled that the release will be just the beginning of a no-holds-barred showdown with the Trump administration over the extent of report redactions, as well as whether the president obstructed justice during the Russia investigation … Trump's legal team is preparing to issue a comprehensive rebuttal report on Thursday, to challenge any allegations of obstruction against the president, Fox News has learned. The lawyers originally laid out their rebuttal in response to written questions asked by Mueller's team of the president last year, according to a source close to Trump's legal team. Karl Rove: Months of Democrats demanding redacted Mueller report ahead 60 PEOPLE CHARGED IN OPIOID STING: Federal authorities said Wednesday they have charged 60 people, including a doctor accused of trading drugs for sex and another of prescribing to his Facebook friends, for their roles in illegally prescribing and distributing millions of pills containing opioids and other drugs … U.S. Attorney Benjamin Glassman of Cincinnati described the action, with 31 doctors facing charges, as the biggest known takedown yet of drug prescribers. Robert Duncan, U.S. attorney for eastern Kentucky, called the doctors involved "white-coated drug dealers." Authorities said the 60 includes 53 medical professionals tied to some 350,000 prescriptions and 32 million pills. The operation was conducted by the federal Appalachian Regional Prescription Opioid Strike Force, launched last year by the Trump administration. – The Associated Press NORTH KOREA TEST-FIRES TACTICAL WEAPON: North Korean dictator Kim Jong Un on Wednesday watched as his country test-fired a new tactical guided weapon, state-run media reported … The Academy of Defense Science launched the weapon, The Associated Press reported, citing the Korean Central News Agency. The rogue regime's leader reportedly spoke about the implication of the test-fire, saying that "the development of the weapon system serves as an event of very weighty significance in increasing the combat power of the People's Army." DEMS AVOIDING REP. OMAR? – It appears some Democrats may already perceive controversial freshman lawmaker Rep. Ilhan Omar, D-Minn., as potentially toxic to their careers … At least two Democrats have reimbursed the campaign contributions made by Omar, who has been at the center of numerous controversies since she was sworn in last January. North Carolina's 9th congressional district candidate Dan McCready refunded $2,000 to Omar in March after she donated to his campaign last November ahead of the 2018 midterms, WSOC reported Wednesday. A spokesman for McCready told the news station he'd refunded Omar's contribution because "he believes there is no place for divisiveness in politics, and McCready did not feel it is appropriate to accept the donation." A winner still has not been declared in the 9th congressional district race, which became ensnared in accusations of absentee ballot fraud after Election Day. Rep. Lucy McBath, D-Ga., also rejected Omar's $2,000 donation that was made March 27.
---