AOC THE LAUGHING DONKEY
Written by Peter Boykin on March 28, 2022
Shared By Peter Boykin – American Political Commentator / Citizen Journalist
AOC THE LAUGHING DONKEY
✅ 2024 general election poll: Trump 47%. Biden 40%
🚨 3.3 million Ukrainians have fled the country
🗓 Biden's SCOTUS nominee hearing begins today
🌍 Biden heads to Brussels on Wednesday for an emergency NATO summit
🆘 1 of 5 homes sold in Feb were bought by investment firms
Sources: People's Pundit, Washington Examiner, Politico, Politico, CNBC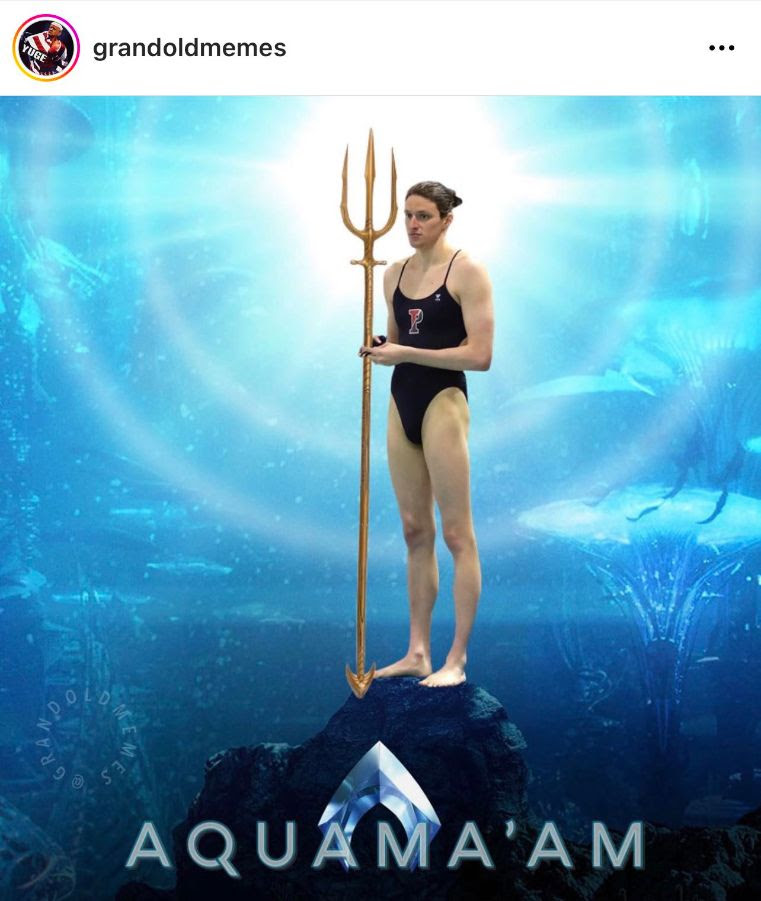 📉 Biden's approval crashed to 36%, 24% among Independents
🍺 Alcohol-related deaths spiked 25% in 2020, first year of the pandemic
💬 Trump: Biden's foreign policy may be 'destroying the world'
🆘 78% of economists expect inflation above 3% through end of 2023
🆒 Kamala Harris' top national security aide is stepping down
Sources: Civiqs, JAMA, Post Millennial, National Association for Business Economics, Washington Examiner
📈 83% of Americans are facing hardship due to inflation
👾 Hillary Clinton tested positive for covid
👾 Jen Psaki tested positive for covid
❎ Twitter suspended TPUSA founder Charlie Kirk
Sources: Emerson poll, Fox News, AP, Breitbart
📵 Twitter has suspended Tucker Carlson
🏠 Average new home prices topped $500k for first time ever
⛽️ Gas prices in Los Angeles hit $6/gallon average
❎ Lithium [key metal used for electric car batteries] is up 500% since last year
Sources: The Blaze, ZeroHedge, Fox Business, The Blaze
📉 Biden's average approval: 41% approve, 53.2% disapprove
🚸 Biden plans to admit 100,000 Ukrainian refugees
🛄 176,000 people moved out of Los Angeles in 2021
❎ 31 Democrats in Congress will not seek reelection this year
Sources: Real Clear Politics, Daily Wire, ABC News, The Gateway Pundit
🏛 Supreme Court Justice Clarence Thomas was hospitalized Friday evening after experiencing flu-like symptoms. He's feeling better and resting comfortably, and he expects to be released from the hospital in a day or two. [WSJ]
🇺🇦 Ukraine's President Volodymyr Zelensky orders the suspension of activities of 11 political parties with links to Russia. The largest of them is the Opposition Platform for Life, which has 44 out of 450 seats in the country's parliament. [Times of Israel]
🏛 Joe Biden's Supreme Court nominee, Ketanji Brown Jackson, represented four Guantanamo Bay terrorists when she worked as a public defender. The detainees were an al-Qaida bomb expert, a Taliban intelligence officer, a man who trained to fight American forces in Afghanistan, and a farmer associated with the Taliban. [via Newsmax]
✅ South Carolina has given the greenlight to firing-squad executions, a method codified into state law last year after a decade-long pause in carrying out death sentences because of the state's inability to procure lethal injection drugs. [AP News]
🎙 Kanye West has been barred from performing at the Grammy Awards due to his "concerning online behavior." [Variety]
🚢 Next month, United States Marine Corps F-35Bs from three squadrons will converge aboard the USS Tripoli to fully test the 'Lightning Carrier' concept – the idea to basically turn big-deck "Gator Navy" amphibious assault ships into light aircraft carriers packed with F-35Bs. [The Drive]
✅ The Georgia Elections Board has approved a subpoena to secure evidence and testimony in an ongoing investigation into whether third-party liberal activists illegally gathered thousands of absentee ballots in the 2020 general election and a subsequent runoff that determined Democrat control of the U.S. Senate. [Just the News]
🏊‍♀️ A Virginia Tech swimmer named Reka Gyorgy blasted the NCAA over its rule allowing transgender women to compete against biological women after she came up short in a championship qualifying race that was dominated by University of Pennsylvania transgender swimmer Lia Thomas. [NY Post]
🍳 Highly pathogenic avian influenza is back in the U.S., forcing farmers to slaughter nearly a million birds and driving up the already inflated price of eggs. [Bloomberg]
👩‍🚀 Pixar Animation Studios reportedly restored a same-sex kiss in its highly anticipated upcoming film "Lightyear" after receiving a letter of outrage from some staff members over the parental rights bill in Florida. [The Blaze]
✈️ A China Eastern Boeing 737-800 with 132 people on board crashed in a remote mountainous area of southern China on Monday, officials said, setting off a forest fire visible from space in the country's worst air disaster in nearly a decade. [AP] This security camera captured the plane crash.
♻️ U.S. regulators proposed stringent requirements for publicly traded companies to report information on greenhouse-gas emissions and risks related to climate change, in one of the Biden administration's potentially most significant environmental actions to date. [WSJ] This is basically a back-door Green New Deal. Without passing a law, it would pressure companies to report on how "green" they are.
💾 Joe Biden issued another warning of the possibility of a Russian cyberattack on critical infrastructure in the U.S. "The magnitude of Russia's cyber capacity is fairly consequential, and it's coming," said Biden Monday at a business roundtable meeting. [The Blaze]
📈 The Ukraine War has sent fertilizer prices soaring to new all-time highs, prompting concerns over a global food shortage. Fertilizer prices last week were nearly 10% higher than the week before, the highest price point ever recorded. Prices are now 40% higher than a month ago, before the invasion of Ukraine. [Yahoo Finance]
⛽️ Oil prices are racing higher again and are expected to see more sharp spikes and sudden dips as the world deals with potential supply shortages. For consumers, that means a longer period of expensive gasoline — with prices at the pump staying above $4 per gallon. For the economy, that means more inflation. [CNBC]
🆘 Last chance to sign the petition: Did you know the Biden administration is shipping YOUR tax dollars to fund disgusting experiments on kittens in Russia? In these experiments, they cut the brains out of the kittens while they're still alive. SIGN THE PETITION to tell Biden to CUT this funding. [ad]
✅ More than 6 in 10 Americans (64%) support Florida's 'Parental Rights in Education' bill that bans classroom instructions on sexual orientation and gender identity in grades K-3, or at any level if it is not presented in a manner that is age or developmentally appropriate. [Daily Wire]
😂 Porn star Stormy Daniels is on the hook to pay former President Donald Trump nearly $300,000 in attorneys' fees after a federal appeals court rejected her bid to overturn a lower court decision in her failed defamation lawsuit against him. [CNBC]
😂 Vice President Kamala Harris, according to a new book from New York Times journalists, took offense when White House staffers would stand to greet President Joe Biden but failed to do so as she entered the room. [Daily Wire]
🏊‍♀️ Governor Ron DeSantis slammed the NCAA today for allowing Lia Thomas to participate in the women's swimming events last weekend and went on to sign a proclamation recognizing Emma Weyant [who took the silver medal] as the winner of the event. [The Right Scoop]
🤡 A Washington state school district is implementing a new "culturally responsive" student discipline policy. It means student discipline would not be consistent based on conduct. Instead, a school considers a student's race and background. It would likely offer harsher punishments to white students, even if the conduct is identical to that of a black or Hispanic student. [770 KTTH]
◼️ Madeleine Albright, a child refugee from Nazi- and then Soviet-dominated Eastern Europe who rose to become the first female secretary of state and a mentor to many current and former American statesmen and women, died Wednesday of cancer, her family said. She was 84. [AP]
✈️ A group of CEOs from the 10 biggest U.S. airlines called on President Joe Biden to lift the federal mask mandate on public transportation. The group said current restrictions such as international pre-departure testing requirements and the federal mask mandate are "no longer aligned with the realities of the current epidemiological environment." [ABC News]
🚨 Today NATO plans to announce an agreement to significantly bolster its troop presence in eastern Europe. The deployment will consist of four new battle groups in Bulgaria, Hungary, Romania, and Slovakia. The announcement will come after world leaders [including Biden] meet for an emergency summit. [Axios]
🏀 An official from the US embassy in Moscow found US basketball player Brittney Griner to be "in good condition," after they were recently granted consular access to the American athlete who is being detained in Russia. [CNN]
❎ The Taliban have reversed a decision to allow Afghan girls to return to high schools, saying a ruling is still to be made on the uniforms they must wear. Schools were set to open nationwide after months of restrictions since the Taliban seized power in August. [Yahoo] Is anyone surprised?
🤡 The Biden administration and the U.K. struck a trade accord that will remove Trump-era tariffs on British steel and aluminum, while the U.K. will lift levies on American whiskey, motorcycles, and tobacco. [WSJ]
😷 New York City's school mask mandate will end for children under the age of 5 on April 4 as long as Covid cases remain low, according to Mayor Eric Adams. [NY Times] I'm sharing this as a reminder that NYC still makes toddlers wear masks.
🧮 Florida Governor Ron DeSantis signed legislation requiring high school students to pass a financial literacy course before graduating. The education requirement will go into effect for the 2023-2024 school year and will provide students instruction on managing debt, handling bank accounts, and navigating credit scores and taxes. [Political Insider]
🏝 Convicted sex offender Jeffrey Epstein's private islands are going up for sale, and they could be yours if you don't mind dishing out $125 million to own the former property of a pedophile. [Daily Wire]
🤔 Following a three-year review, the Army has scrapped plans to use the same physical fitness test for all soldiers, choosing instead to have some reduced standards to allow women and older soldiers to pass, the service announced Wednesday. [The Hill]
🔋 The Biden regime is reportedly drafting an executive order invoking the Defense Production Act to alleviate shortages of key minerals needed by electric vehicle producers. This indicates a willingness to use executive power to achieve Green policy goals. [The Intercept] This would be a wild abuse of power. Defense Production Act is meant for times of emergency.
🚨 One of the numerous child porn offenders who received a lenient sentence from President Joe Biden's Supreme Court nominee Ketanji Brown Jackson continued to seek out "sexually arousing" images of young children after his three-month stint in prison. [Breitbart]
🆘 The IMF's first deputy managing director, Gita Gopinath, warned that Western sanctions on Russia, and more specifically, the confiscation of dollar- and euro-denominated reserves held by the Russian Central Bank, could backfire by making other foreign central banks more reluctant to hold such a large amount of their own foreign reserves in dollars and euros. [Zero Hedge]
🚀 North Korea's latest launch was a big, new intercontinental ballistic missile (ICBM), state media reported on Friday, in a test leader Kim Jong Un said was designed to demonstrate the might of its nuclear force and deter any U.S. military moves. [Yahoo News]
Each Month GoRightNews Spends Hundreds of Dollars and Hours To Run This Site and Podcast, with no sponsors or ads this comes out of our pockets, if you like what you see consider donating to the podcast. Thanks!
---
#GoRight with Peter R Boykin
#GoRightNews
---
#Boykin4Congress
Peter Boykin For United States Congress
---
Join Peter Boykin on Telegram
---
Join Peter Boykin on Facebook
---
---
Support The Podcast and Website
To Donate to the Podcast (NOT THE CAMPAIGN)
---
---
---
---