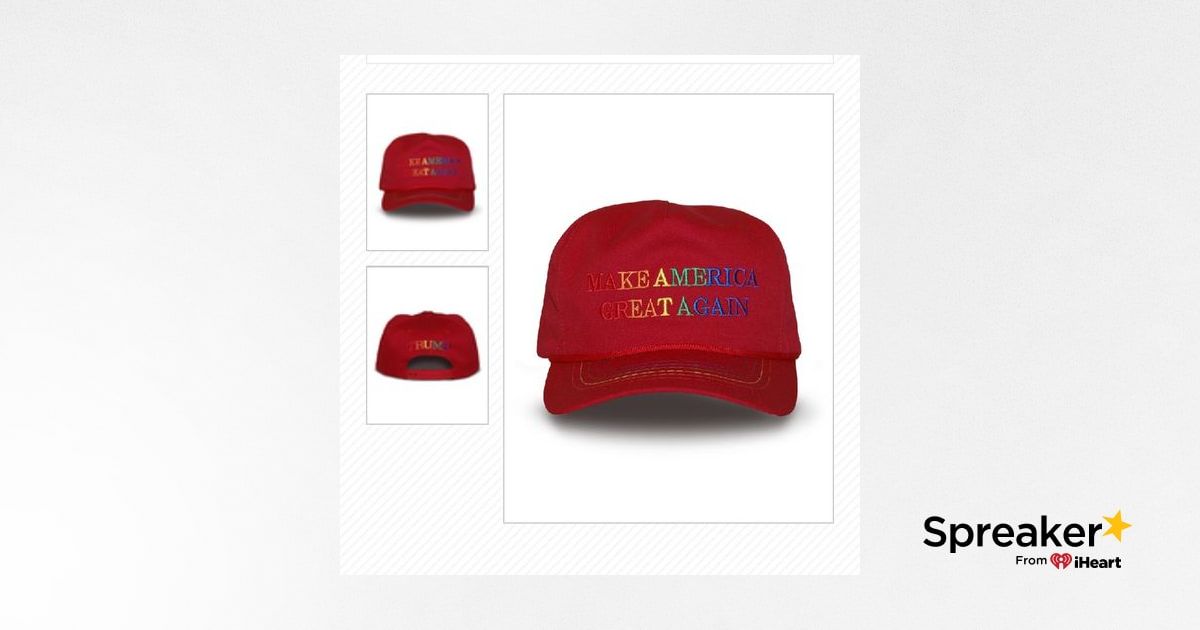 Peter Boykin Speaks At Greensboro NC City Council About Trumps Acknowledgement Of #LGBTPRIDE Month #MarchForTrump #AmericanPride #GayPride
I'm at City Council in Greensboro NC to give my monthly speech to trigger the left .. here is my speech.
"As we celebrate LGBT Pride Month and recognize the outstanding contributions LGBT people have made to our great Nation, let us also stand in solidarity with the many LGBT people who live in dozens of countries worldwide that punish, imprison, or … See More even execute individuals…..on the basis of their sexual orientation. My Administration has launched a global campaign to decriminalize homosexuality and invite all nations to join us in this effort!"
These words came straight out of the mouth of Donald Trump, a man the leftist gay community would have you believe is a homophobe. This is the same person who at the 2016 Republican National Convention, Trump promised "to do everything in my power to protect our LGBTQ citizens. … Believe me." The same man who is EVERYONES President that also not only worked to comfort and support those with HIV from as far back as the 1980's and who has recently in May tweeted these words "Great news today: My Administration just secured a historic donation of HIV prevention drugs to help expand access to PrEP for the uninsured and those at risk. Will help us achieve our goal of ending the HIV epidemic in America!"
This being June, and Pride Month I want EVERYONE to know in this city that many people in the Republican party just as much as Trump does, shows, and acts on it that we all support the WHOLE community, which includes it's #LGBTQ !
Last Friday, Donald Trump became the first Republican president in American history to acknowledge LGBT Pride Month. This came two and a half years after he entered office as the first president of either party in American history to fully support marriage equality. These are facts – not fake news – and they represent a fundamental shift in the acceptance of gays and lesbians in the Republican Party.
Democrats didn't want Trump to acknowledge LGBT Pride Month at all. They'd rather not have gay and lesbian voters know that this White House is spearheading an initiative to decriminalize homosexuality worldwide, led by U.S. Ambassador to Germany my friend Ric Grenell, the highest-ranking openly gay man currently serving in the Trump administration.
This same left didn't want you to know is that there are wide swaths of gay and lesbian Americans who want the same things as their straight counterparts: border security, limited government, a strong military, and the tools to create wealth.
These gays and lesbians support an administration that stands strong against terror because we saw what happened at Pulse Orlando when a terrorist killed 49 of us in cold blood in the name of ISIS. These gays and lesbians support border security because we know that unchecked illegal immigration depresses wages, brings drugs and violence across the border, and we in Greensboro are susceptible to all of these things, too.
I make this plea to ALL, Being a REPUBLICAN DOES NOT MAKE YOU A CERTAIN RELIGION, and BEING of the GAY COMMUNITY DOES NOT MAKE YOU A CERTAIN POLITICAL PARTY
I again invite people to attend the MARCH FOR TRUMP JUNE 15 Downtown at Noon at Governmental Plaza for an AMERICAN PRIDE RALLY of Free Speech, We do ask those who attend that we keep this event positive, and about unity. All will be invited & we will not discriminate groups/individuals. This Event is Inclusive for EVERYONE no matter your race, gender, religion, sexuality, or political party. But this event will not be Anti-TRUMP
I URGE EVERYONE – ESPECIALLY my fellow Republicans to come together this month in PEACE and UNITY. STOP THE HATE and Lets Work Together to Make America and Greensboro a Great Place for EVERYONE.
Full Disclosure some words from this speech come directly from a Great Gay Black American called Rob Smith.
Follow @PeterBoykin on Social Media
Twitter: Banned
Facebook: https://www.facebook.com/Gays4Trump
Instagram: https://www.instagram.com/peterboykin/
Youtube: https://www.youtube.com/c/PeterBoykin
Reddit: https://www.reddit.com/user/peterboykin
Telegram: https://t.me/PeterBoykin
https://t.me/RealPeterBoykin
Parler: https://parler.com/profile/peterboykin/posts
PolitiChatter: https://politichatter.com/PeterBoykin
Gab: https://gab.com/peterboykin
Discord: https://discordapp.com/invite/pyuPqU9
Periscope: Banned
Support Peter Boykin's Activism by Donating
Patreon: https://www.patreon.com/peterboykin
PayPal: https://www.paypal.me/magafirstnews
Cash App: https://cash.me/app/CJBHWPS
Cash ID: $peterboykin1
Listen to #MagaOneRadio
Join the #MagaNetwork
Read the Latest #MagaFirstNews
https://gorightnews.com/
https://magafirstnews.com/
https://magaone.com/
https://us1anews.com/
Support Donald Trump
https://votefordjtrump.com/
http://trumploveswinning.com/
https://marchfortrump.net/
https://gaysfortrump.org/
Join Our Groups on Facebook:
MarchForTrump
https://www.facebook.com/groups/MarchForTrump2020/
https://www.facebook.com/groups/MarchForTrump/
MagaOneRadio
https://www.facebook.com/groups/MAGAOneRadio/
https://www.facebook.com/groups/MagaOneRadioNet/
https://www.facebook.com/groups/MAGARadio/
https://www.facebook.com/groups/MagaFirstRadio/
https://www.facebook.com/groups/MAGA1Radio/
https://www.facebook.com/groups/MagaFirst/
TheMagaNetwork
https://www.facebook.com/groups/theMagaNetwork/
GaysForTrump
https://www.facebook.com/groups/gaysfortrump/
https://www.facebook.com/groups/TheGayRight/
https://www.facebook.com/groups/LGBTexit/
https://www.facebook.com/groups/gaysfortrumporg/
https://www.facebook.com/groups/DeplorableGays/
https://www.facebook.com/groups/GaysForTrumpParty/
Americans With Trump
https://www.facebook.com/groups/AmericansWithTrump/
North Carolina MAGA Network
https://www.facebook.com/groups/northcarolinamaganetwork/
NC Trump Club
https://www.facebook.com/groups/NCTRUMPCLUB/
Exit Extremism
https://www.facebook.com/groups/EXITEXTREMISM/
Vote For DJ Trump
https://www.facebook.com/groups/VoteForDJTrump/
Trump Loves Winning
https://www.facebook.com/groups/TrumpLovesWinning/
Straights For Trump
https://www.facebook.com/groups/StraightsForTrump/
US1ANews
https://www.facebook.com/groups/US1ANews/
https://www.facebook.com/groups/US1ANewsGroup/
MyNCGOP
https://www.facebook.com/groups/MyNCGOP/
Grab them by the P***Y
https://www.facebook.com/groups/GrabThemByTheP/
Join Our Pages on Facebook:
https://www.facebook.com/TheMAGANetwork/
https://www.facebook.com/MAGAFIRSTNEWS/
https://www.facebook.com/pg/MagaOneRadio-778327912537976/
https://www.facebook.com/North-Carolina-MAGA-Network-307617209916978/
https://www.facebook.com/GaysForTrumpOrg/
https://www.facebook.com/LGBTExit-2340621102644466/
https://www.facebook.com/Take-Back-Pride-American-Pride-Rally-386980035391880/
https://www.facebook.com/PeterBoykinMAGA/
https://www.facebook.com/MarchForTrumpUSA/
https://www.facebook.com/VoteForDJTrump/
https://www.facebook.com/US1ANews1/
https://www.facebook.com/MYNCGOP/
https://www.facebook.com/trumploveswinning/
Contact Email:
Peter.Boykin@TheMagaNetwork.com
PeterBoykin@Gmail.com
GaysForTrump@Gmail.com
MagaFirstNews@Gmail.com
Telephone Number:
1-202-854-1320
Demand Free Speech Reception: Trump Hotel July 3 w/@RogerStone
https://www.eventbrite.com/e/demand-free-speech-reception-trump-hotel-july-3-wroger-stone-tickets-62233759851
MagaGala.com
Everyone I hope to see you in DC in July – Here's your chance to mingle with Roger Stone and other VIPs (TBA) at Trump Hotel July 3 – Demand Free Speech Reception Fundraiser 9:30pm – 11:30pm 2 hours open bar and great food! Please share! #MAGA Tickets through Facebook & Eventbrite MagaGala.com email peter.boykin@themaganetwork.com for questions please share! magagala.com
Demand Free Speech Reception: Trump Hotel July 3 w/@RogerStone
June 15 – MarchForTrump.net Greensboro NC
July 3 – #DemandFreeSpeech Reception @TrumpDC Tickets MagaGala.com
July 6 #DemandFreeSpeech Rally (VIP party after) DemandFreeSpeech.org
Oct 4-6 TRUMPSTOCK Kingsman AZ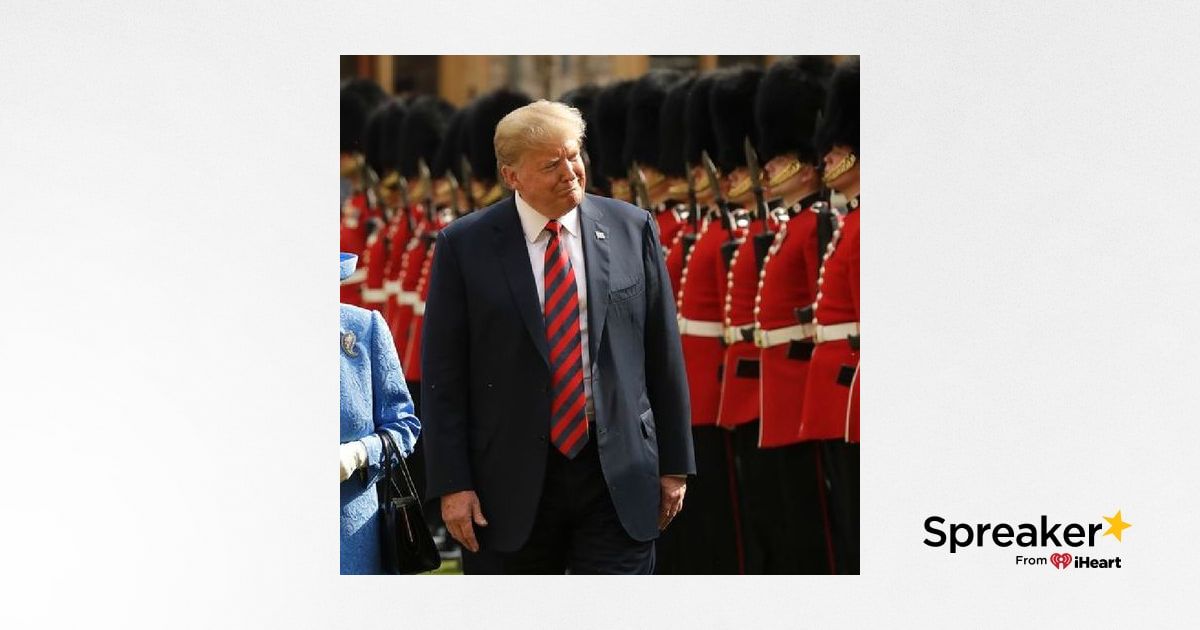 Hail To American Royalty! Trump Visits English Royalty, How Do you Think It Will Go?
President Trump heads to Europe: Pomp, circumstance, turmoil, 'fake news' and remembering D-Day
President Trump is in Europe for a weeklong visit that is both ceremonial and official: It will include a state visit and an audience an lavish dinner with Queen Elizabeth II and the royal family in London, D-Day commemoration ceremonies on both sides of the English Channel and his first presidential … See More visit to Ireland. His visit to the United Kingdom comes days before British Prime Minister Theresa May will step down as head of the Conservative Party on Friday for failing to secure a Brexit deal. Trump has praised her her rival, prime ministerial hopeful Boris Johnson, saying that he thinks he would do "a very good job." Trump is not expected to meet with London Mayor Sadiq Khan, who called him a "global threat." Trump has called Khan a "twin" of New York Mayor Bill de Blasio, only "shorter."
Trump stirred controversy when, in an interview with the Sun, he referred to Meghan Markle, the American-born Duchess of Sussex, as "nasty" for her past criticism of him. (Markle, who just gave birth last month, was not expected to meet with Trump this week.) Trump pushed back Sunday against the report, tweeting: "I never called Meghan Markle "nasty." Made up by the Fake News Media, and they got caught cold!" The Sun posted the audio of the interview on its website.
China and Mexico ready to talk
China and Mexico, the two largest sources of U.S. imports who face the possibility of new tariffs in the coming weeks, are reportedly willingness to negotiate with Washington over escalating trade issues. On Sunday, Beijing reportedly released a governmentpolicy paper on trade issues, accusing the Trumpadministration of scuttling the negotiations, which stalled in May.
While saying Trump's "American First" policy is hurting the global economy, China also said it is willing to negotiate. Mexico, meanwhile, rushed a delegation to the U.S. to discuss immigration issues, following the Trump administration's threat last week to impose tariffs on all Mexican goods entering the U.S. if the Mexican government fails combat the migrant crisis at the border.
Gillibrand town hall gets heated
Things got heated at a Fox News town hall in Iowa Sunday when Sen. Kirsten Gillibrand, D-N.Y. used the platform to blame the network for allowing discussions of infanticide in debates about abortion and women's reproductive rights. When asked by a retired pediatric nurse named Susan about her stance on late-term abortions, Gillibrand pivoted to an attack on Fox News. Gillibrand accused Fox of fueling what she called the infanticide "red herring" and "false narrative" by devoting 6.5 hours of coverage to the debate, including comments from guests on the network. Town hall moderator Chris Wallace cut her off.
"Senator, I just want to say, we've brought you here for an hour," Wallace said. "We've treated you very fairly. I understand that maybe to make your credentials with the Democrats who are not appearing on Fox News you want to attack us. I'm not sure it'sfrankly very polite when we've invited you to be here."
Investigators still seeking motive in Virginia Beach shooting
Virginia Beach police are still looking for a motive behind the workplace shooting that left 12 people dead last Friday. TheVirginia Beach shooter, identified as 40-year-old DeWayne Craddock, had submitted his resignation earlier that morning, officials said Sunday. Craddock, was an engineer with the city's public utilities department for 15 years. In a news conference Sunday morning, Virginia Beach City Manager Dave Hansen described the man's work performance as "satisfactory" with no ongoing issues of discipline. Hansen also reiterated that Craddock was not fired or in the process of being fired leading up to the shooting
Love triangle in Connecticut?
The estranged husband of a missing Connecticut mother is being held on $500,000 bond at the Bridgeport Correctional Center and is expected to be arraigned on Monday at 10 a.m. in Norwalk Superior Court. His girlfriend is also being held on $500,000 bond. Jennifer Dulos, the Connecticut mother of five who has been missing for more than a week. Fotis Dulos was arrested and charged with hindering prosecution and tampering with evidence, New Canaan police said Sunday. His girlfriend, Michelle Troconis, 44, was also arrested and booked on similar charges over the weekend.
TODAY'S MUST-READS
Senior North Korea official thought imprisoned by Kim Jong Un pictured at concert with dictator.
AOC plays 2020 Democratic contender gatekeeper.
Roger Stone post calls for former CIA Director John Brennan to be 'hung for treason': report.
MINDING YOUR BUSINESS
In the US-China trade war, how tech is saving farmers money.
Trade dispute, fuel costs will hit global airline profits, outlook slashed.
'This is Us' star Chrissy Metz reveals what she learned while working at McDonald's,
Follow @PeterBoykin on Social Media
Twitter: Banned
Facebook: https://www.facebook.com/Gays4Trump
Instagram: https://www.instagram.com/peterboykin/
Youtube: https://www.youtube.com/c/PeterBoykin
Reddit: https://www.reddit.com/user/peterboykin
Telegram: https://t.me/PeterBoykin
https://t.me/RealPeterBoykin
Parler: https://parler.com/profile/peterboykin/posts
PolitiChatter: https://politichatter.com/PeterBoykin
Gab: https://gab.com/peterboykin
Discord: https://discordapp.com/invite/pyuPqU9
Periscope: Banned
Support Peter Boykin's Activism by Donating
Patreon: https://www.patreon.com/peterboykin
PayPal: https://www.paypal.me/magafirstnews
Cash App: https://cash.me/app/CJBHWPS
Cash ID: $peterboykin1
Listen to #MagaOneRadio
Join the #MagaNetwork
Read the Latest #MagaFirstNews
https://gorightnews.com/
https://magafirstnews.com/
https://magaone.com/
https://us1anews.com/
Support Donald Trump
https://votefordjtrump.com/
http://trumploveswinning.com/
https://marchfortrump.net/
https://gaysfortrump.org/
Join Our Groups on Facebook:
MarchForTrump
https://www.facebook.com/groups/MarchForTrump2020/
https://www.facebook.com/groups/MarchForTrump/
MagaOneRadio
https://www.facebook.com/groups/MAGAOneRadio/
https://www.facebook.com/groups/MagaOneRadioNet/
https://www.facebook.com/groups/MAGARadio/
https://www.facebook.com/groups/MagaFirstRadio/
https://www.facebook.com/groups/MAGA1Radio/
https://www.facebook.com/groups/MagaFirst/
TheMagaNetwork
https://www.facebook.com/groups/theMagaNetwork/
GaysForTrump
https://www.facebook.com/groups/gaysfortrump/
https://www.facebook.com/groups/TheGayRight/
https://www.facebook.com/groups/LGBTexit/
https://www.facebook.com/groups/gaysfortrumporg/
https://www.facebook.com/groups/DeplorableGays/
https://www.facebook.com/groups/GaysForTrumpParty/
Americans With Trump
https://www.facebook.com/groups/AmericansWithTrump/
North Carolina MAGA Network
https://www.facebook.com/groups/northcarolinamaganetwork/
NC Trump Club
https://www.facebook.com/groups/NCTRUMPCLUB/
Exit Extremism
https://www.facebook.com/groups/EXITEXTREMISM/
Vote For DJ Trump
https://www.facebook.com/groups/VoteForDJTrump/
Trump Loves Winning
https://www.facebook.com/groups/TrumpLovesWinning/
Straights For Trump
https://www.facebook.com/groups/StraightsForTrump/
US1ANews
https://www.facebook.com/groups/US1ANews/
https://www.facebook.com/groups/US1ANewsGroup/
MyNCGOP
https://www.facebook.com/groups/MyNCGOP/
Grab them by the P***Y
https://www.facebook.com/groups/GrabThemByTheP/
Join Our Pages on Facebook:
https://www.facebook.com/TheMAGANetwork/
https://www.facebook.com/MAGAFIRSTNEWS/
https://www.facebook.com/pg/MagaOneRadio-778327912537976/
https://www.facebook.com/North-Carolina-MAGA-Network-307617209916978/
https://www.facebook.com/GaysForTrumpOrg/
https://www.facebook.com/LGBTExit-2340621102644466/
https://www.facebook.com/Take-Back-Pride-American-Pride-Rally-386980035391880/
https://www.facebook.com/PeterBoykinMAGA/
https://www.facebook.com/MarchForTrumpUSA/
https://www.facebook.com/VoteForDJTrump/
https://www.facebook.com/US1ANews1/
https://www.facebook.com/MYNCGOP/
https://www.facebook.com/trumploveswinning/
Contact Email:
Peter.Boykin@TheMagaNetwork.com
PeterBoykin@Gmail.com
GaysForTrump@Gmail.com
MagaFirstNews@Gmail.com
Telephone Number:
1-202-854-1320
Demand Free Speech Reception: Trump Hotel July 3 w/@RogerStone
https://www.eventbrite.com/e/demand-free-speech-reception-trump-hotel-july-3-wroger-stone-tickets-62233759851
MagaGala.com
Everyone I hope to see you in DC in July – Here's your chance to mingle with Roger Stone and other VIPs (TBA) at Trump Hotel July 3 – Demand Free Speech Reception Fundraiser 9:30pm – 11:30pm 2 hours open bar and great food! Please share! #MAGA Tickets through Facebook & Eventbrite MagaGala.com email peter.boykin@themaganetwork.com for questions please share! magagala.com
Demand Free Speech Reception: Trump Hotel July 3 w/@RogerStone
June 15 – MarchForTrump.net Greensboro NC
July 3 – #DemandFreeSpeech Reception @TrumpDC Tickets MagaGala.com
July 6 #DemandFreeSpeech Rally (VIP party after) DemandFreeSpeech.org
Oct 4-6 TRUMPSTOCK Kingsman AZ
---