Tucker Carlson recently pointed out the hypocrisy surrounding mainstream media's coverage of the Justin Trudeau blackface scandal by comparing the way CNN's Don Lemon handled the matter. On Tucker Carlson Tonight on Fox News Tucker spent no time singling out CNN's Don Lemon in a clip where it showed how the liberal Lemon host […]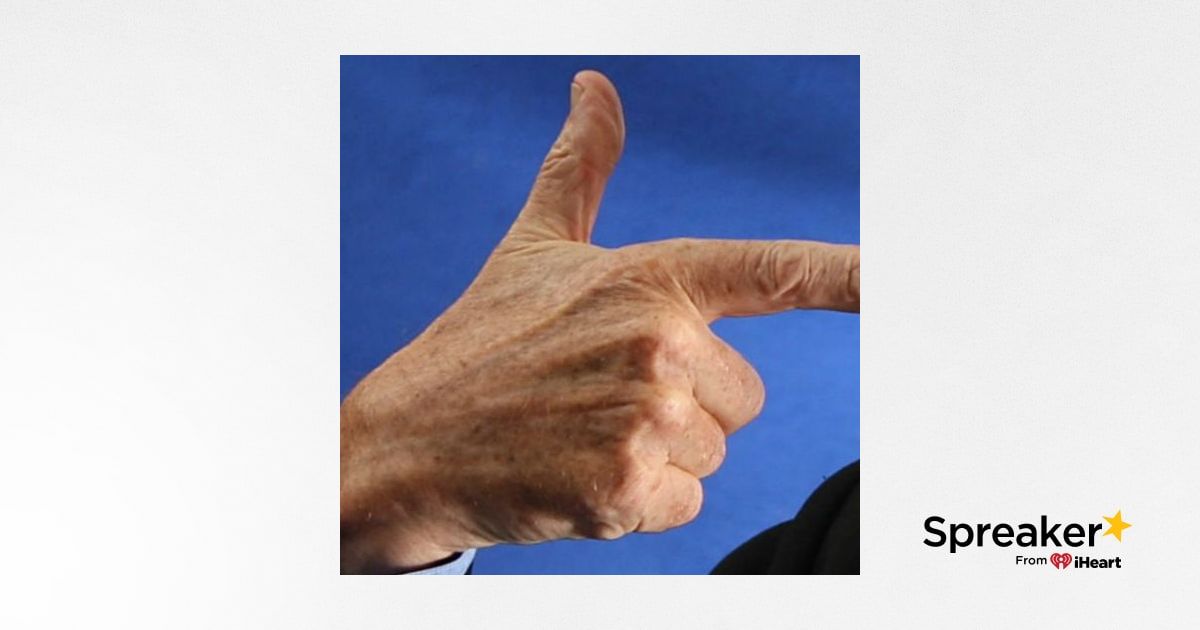 #MagaFirstNews 8.29.19
MSNBC's O'Donnell retracts unverified Trump-Russia story, makes on-air apology
MSNBC host Lawrence O'Donnell on Wednesday night retracted a story that directly tied President Trump's finances to Russia and made an on-air apology for running the unverified report. "Last night on this show, I discussed information that wasn't ready for reporting," O'Donnell said. "I repeated statements a single … See More source told me about the president's finances and loan documents with Deutsche Bank. Saying 'if true' — as I discussed the information — was simply not good enough. I did not go through the rigorous verification and standards process here at MSNBC before repeating what I heard from my source. Had it gone through that process, I would not have been permitted to report it. I should not have said it on-air or posted it on Twitter. I was wrong to do so."
High-profile Democrats fail to qualify for primary debates in September
Several struggling Democratic presidential candidates have failed to qualify for the next round of primary debates scheduled in September. Those missing the cut include U.S. Rep. Tulsi Gabbard of Hawaii, U.S. Sen. Michael Bennet of Colorado, billionaire climate-change activist Tom Steyer, Montana Gov. Steve Bullock and self-help guru Marianne Williamson. To appear on stage in Houston next month, they had to hit 2 percent in at least four approved public opinion polls while securing 130,000 unique donors.
Hours ahead of a midnight Wednesday deadline to qualify, Sen. Kirsten Gillibrand of New York announced she was dropping out of the race. In an interview on "Tucker Carlson Tonight," Gabbard complained that the Democratic National Committee lacks "transparency" in the debate qualification process.
Omar hit with FEC complaint, accused of paying alleged lover's travel expenses with campaign funds
The conservative, Virginia-based National Legal and Policy Center filed a complaint against Rep. Ilhan Omar, D-Minn., with the Federal Election Commission (FEC) on Wednesday, alleging that the lawmaker used campaign funds to illegally reimburse her purported paramour for personal travel expenses. The complaint also charges that Omar failed to itemize travel reimbursements as required by the Federal Election Campaign Act of 1971 — and that the travel expenses increased during the same month that Omar's alleged affair with married Washington, D.C., political consultant Tim Mynett, 38, heated up. Omar has denied that she had an affair with Mynett, and her attorneys have dismissed the FEC complaint as a baseless "political ploy."
Dorian takes aim at Florida
Hurricane Dorian moved out over open waters early Thursday after doing limited damage in Puerto Rico and the Virgin Islands, and forecasters warn it could hit Florida over the weekend. The U.S. National Hurricane Center said Dorian was expected to strengthen into a dangerous Category 3 hurricane as it stayed well to the east of the southeastern and central Bahamas over the next two days. The forecast called for the storm to pass near or over the northern Bahamas on Saturday and close in on Florida by Sunday afternoon.
DHS bars Dem staffers from visiting border facilities after 'rude' and 'disruptive' behavior
The Department of Homeland Security (DHS) has barred Democratic staffers from the House Oversight Committee from visiting Customs and Border Protection (CBP) facilities at the U.S.-Mexico border as part of a planned trip this week after committee staff allegedly were "disruptive" and refused to follow instructions during their last trip. Committee Chairman Elijah Cummings, D-Md., had sent his staff to visit border facilities for "oversight inspections" last week and planned to send staff again to view Immigration and Customs Enforcement (ICE) and CBP centers.
DHS has revoked access to CBP facilities for the upcoming visit, citing staff behavior that "interfered" with law enforcement operations — including refusing to leave one site after their scheduled window, skipping some tours and being "rude" to officers. A DHS official said that ICE visits will still be allowed the rest of this week, but with a two-hour time limit.
Uber driver bitten in Georgia attack that left car damaged, woman arrested
A Georgia woman was arrested after police say she was caught on camera attacking an Uber driver — by biting him and trying to damage his car.
Tasheena Campbell, 26, was taken into custody Aug. 20 — days after the incident in which she allegedly attacked driver Yasser Hadi in midtown Atlanta on Aug. 18.
A video uploaded to Twitter of the attacks begins with a woman — identified by WAGA as Campbell — sitting on the hood of a car, breaking off a windshield wiper. Bystanders and Hadi encourage her to stop, before the woman throws a punch at Hadi.
The woman hops off the car and enters the vehicle through the driver-side door while Hadi tries to stop her. "Get out my car!" he shouts, as he pulls the woman out to the ground. The woman tries punching the Uber driver — before biting him, prompting him to scream.
Tasheena Campbell, 26, was charged with battery and criminal trespass following the incident. It's unclear what sparked the altercation. Hadi said Campbell appeared out of nowhere and randomly attacked him.
"She's acting weird, she's acting wild, and she's on the car hitting it, telling me I need to die, to kill me," Hadi told WAGA of the encounter. "The pain, I said, "God, just let her take my flesh, I don't care. I want her to go away from me."
The Uber driver said the situation is "horrible."
"She's hit me in my job, my health and my financial pocket money, it's hard," said Hadi, noting he doesn't have insurance. "I'm in a bad situation. I wish people see this and help." Campbell was arrested and charged with battery and criminal trespass, according to online records from the Fulton County Jail. She was still in custody as of Thursday.
Kentucky mother Andrea Knabel, a volunteer who searches for missing people, reported missing
A Kentucky mother of two who searches for missing people has now seemingly disappeared herself.
Andrea Knabel, 37, was last seen leaving a relative's home in the Audubon Park neighborhood of Louisville around 1 a.m. on Aug. 13, according to Missing in America, the organization for which she volunteers.
Around 1:30 a.m., she used her cellphone to call her friend and ask for a ride, the Louisville Courier-Journal reported. Several security cameras are located in the neighborhood, but many weren't active when she was in the area.
A friend of Knabel's told WAVE the single mother "was upset and she needed a ride" — and was too trusting of other people.
"Obviously she was trying to get ahold of people, maybe she got in the car with the wrong person," said Maricia Kidd, who has known Knabel for 30 years. She noted Knabel's car was recently totaled in a hit-and-run accident and said she'd been laid off at work.
"Here she is helping to locate people and she comes up missing herself," said Tracy Leonard, a private investigator and friend of Knabel. "She's just a super great girl. She helped me locate a missing teen about a year and a half ago."
The group's founder, Nancy Schaefer Smith, said that Knabel, a "dedicated member" of Missing in America, is the first volunteer ever to disappear like this.
"She is loved by so many people," Smith told the Courier-Journal. "It's all hands on deck. She's my girl…We're going to find her."
Knabel is described as a white female with light brown hair. She weighs between 190 to 200 pounds and is around 5 feet 7 inches tall. She was last seen wearing a "light color tank top and white shorts."
Anyone with information is urged to contact Leonard at 502-618-9337 or Smith at 502-500-3026, or the Louisville Metro Police at 502-574-5673.
Pennsylvania man's 'gunlike hand gesture' toward neighbor was a crime, court rules
A Pennsylvania court ruled Tuesday that making a "gunlike hand gesture" is a crime after a man-made the hand motion during an argument with his neighbor — an act which reportedly made several nearby residents nervous and prompted a call to police.
Stephen Kirchner, 64, made the gesture toward his neighbor in Manor Township in June 2018, according to surveillance video. Kirchner, walking alongside a female neighbor, "stopped, made eye contact with [the male neighbor] and then made a hand gesture at him imitating the firing and recoiling of a gun," according to court documents.
The action made one neighbor feel "extremely threatened" and he called 911. Another neighbor said she saw Kirchner "put his finger up like he was going to shoot [the neighbor]", "insecure," prompting her to call 911.
Kirchner and the female neighbor Kirchner had been walking with previously had issues and confrontations, sparking the neighbor to install six security cameras on his property. At the time of the incident in 2018, the female neighbor had a "no contact" order against the neighbor who felt threatened, court documents indicate.
Kirchner was issued a citation for disorderly conduct following the incident. He said in district court he made the "gunlike" gesture after his neighbor gave him "the finger with both hands."
The 64-year-old was found guilty, but appealed, arguing the hand gesture didn't "create a hazardous or physically offensive condition." Kirchner said he didn't mean to cause public alarm, and there wasn't really any harm done to the neighbor or others.
On Tuesday, however, the Superior Court of Pennsylvania found the gesture "served no legitimate purpose, and recklessly risked provoking a dangerous altercation."
Kirchner was ordered to pay a $100 fine and court costs.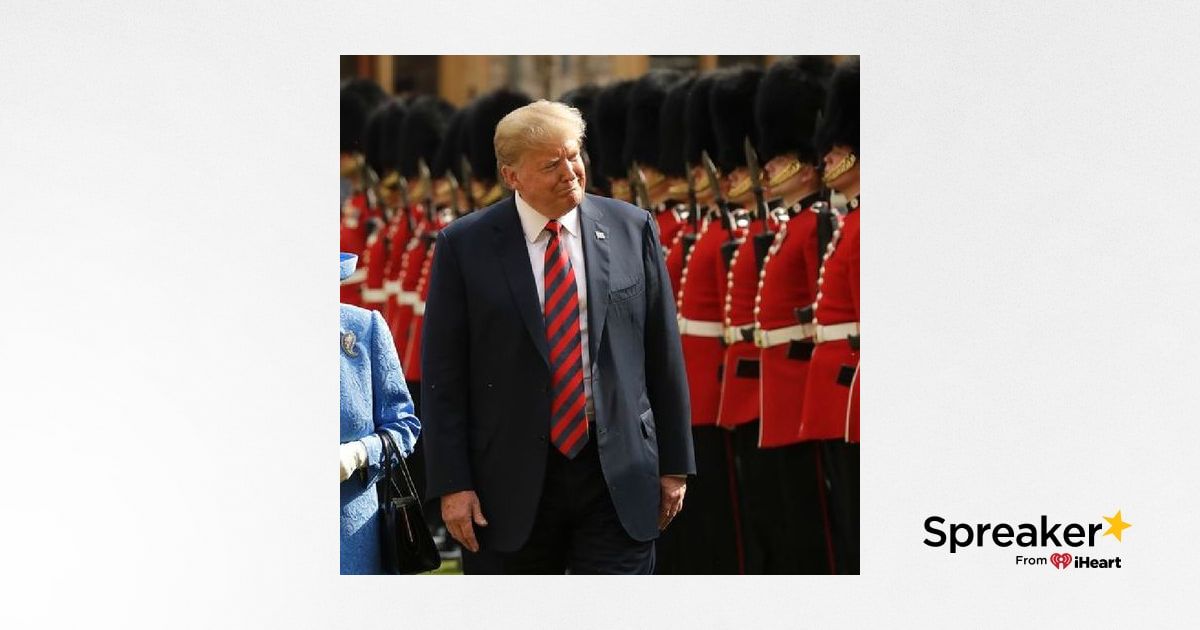 Hail To American Royalty! Trump Visits English Royalty, How Do you Think It Will Go?
President Trump heads to Europe: Pomp, circumstance, turmoil, 'fake news' and remembering D-Day
President Trump is in Europe for a weeklong visit that is both ceremonial and official: It will include a state visit and an audience an lavish dinner with Queen Elizabeth II and the royal family in London, D-Day commemoration ceremonies on both sides of the English Channel and his first presidential … See More visit to Ireland. His visit to the United Kingdom comes days before British Prime Minister Theresa May will step down as head of the Conservative Party on Friday for failing to secure a Brexit deal. Trump has praised her her rival, prime ministerial hopeful Boris Johnson, saying that he thinks he would do "a very good job." Trump is not expected to meet with London Mayor Sadiq Khan, who called him a "global threat." Trump has called Khan a "twin" of New York Mayor Bill de Blasio, only "shorter."
Trump stirred controversy when, in an interview with the Sun, he referred to Meghan Markle, the American-born Duchess of Sussex, as "nasty" for her past criticism of him. (Markle, who just gave birth last month, was not expected to meet with Trump this week.) Trump pushed back Sunday against the report, tweeting: "I never called Meghan Markle "nasty." Made up by the Fake News Media, and they got caught cold!" The Sun posted the audio of the interview on its website.
China and Mexico ready to talk
China and Mexico, the two largest sources of U.S. imports who face the possibility of new tariffs in the coming weeks, are reportedly willingness to negotiate with Washington over escalating trade issues. On Sunday, Beijing reportedly released a governmentpolicy paper on trade issues, accusing the Trumpadministration of scuttling the negotiations, which stalled in May.
While saying Trump's "American First" policy is hurting the global economy, China also said it is willing to negotiate. Mexico, meanwhile, rushed a delegation to the U.S. to discuss immigration issues, following the Trump administration's threat last week to impose tariffs on all Mexican goods entering the U.S. if the Mexican government fails combat the migrant crisis at the border.
Gillibrand town hall gets heated
Things got heated at a Fox News town hall in Iowa Sunday when Sen. Kirsten Gillibrand, D-N.Y. used the platform to blame the network for allowing discussions of infanticide in debates about abortion and women's reproductive rights. When asked by a retired pediatric nurse named Susan about her stance on late-term abortions, Gillibrand pivoted to an attack on Fox News. Gillibrand accused Fox of fueling what she called the infanticide "red herring" and "false narrative" by devoting 6.5 hours of coverage to the debate, including comments from guests on the network. Town hall moderator Chris Wallace cut her off.
"Senator, I just want to say, we've brought you here for an hour," Wallace said. "We've treated you very fairly. I understand that maybe to make your credentials with the Democrats who are not appearing on Fox News you want to attack us. I'm not sure it'sfrankly very polite when we've invited you to be here."
Investigators still seeking motive in Virginia Beach shooting
Virginia Beach police are still looking for a motive behind the workplace shooting that left 12 people dead last Friday. TheVirginia Beach shooter, identified as 40-year-old DeWayne Craddock, had submitted his resignation earlier that morning, officials said Sunday. Craddock, was an engineer with the city's public utilities department for 15 years. In a news conference Sunday morning, Virginia Beach City Manager Dave Hansen described the man's work performance as "satisfactory" with no ongoing issues of discipline. Hansen also reiterated that Craddock was not fired or in the process of being fired leading up to the shooting
Love triangle in Connecticut?
The estranged husband of a missing Connecticut mother is being held on $500,000 bond at the Bridgeport Correctional Center and is expected to be arraigned on Monday at 10 a.m. in Norwalk Superior Court. His girlfriend is also being held on $500,000 bond. Jennifer Dulos, the Connecticut mother of five who has been missing for more than a week. Fotis Dulos was arrested and charged with hindering prosecution and tampering with evidence, New Canaan police said Sunday. His girlfriend, Michelle Troconis, 44, was also arrested and booked on similar charges over the weekend.
TODAY'S MUST-READS
Senior North Korea official thought imprisoned by Kim Jong Un pictured at concert with dictator.
AOC plays 2020 Democratic contender gatekeeper.
Roger Stone post calls for former CIA Director John Brennan to be 'hung for treason': report.
MINDING YOUR BUSINESS
In the US-China trade war, how tech is saving farmers money.
Trade dispute, fuel costs will hit global airline profits, outlook slashed.
'This is Us' star Chrissy Metz reveals what she learned while working at McDonald's,
Follow @PeterBoykin on Social Media
Twitter: Banned
Facebook: https://www.facebook.com/Gays4Trump
Instagram: https://www.instagram.com/peterboykin/
Youtube: https://www.youtube.com/c/PeterBoykin
Reddit: https://www.reddit.com/user/peterboykin
Telegram: https://t.me/PeterBoykin
https://t.me/RealPeterBoykin
Parler: https://parler.com/profile/peterboykin/posts
PolitiChatter: https://politichatter.com/PeterBoykin
Gab: https://gab.com/peterboykin
Discord: https://discordapp.com/invite/pyuPqU9
Periscope: Banned
Support Peter Boykin's Activism by Donating
Patreon: https://www.patreon.com/peterboykin
PayPal: https://www.paypal.me/magafirstnews
Cash App: https://cash.me/app/CJBHWPS
Cash ID: $peterboykin1
Listen to #MagaOneRadio
Join the #MagaNetwork
Read the Latest #MagaFirstNews
https://gorightnews.com/
https://magafirstnews.com/
https://magaone.com/
https://us1anews.com/
Support Donald Trump
https://votefordjtrump.com/
http://trumploveswinning.com/
https://marchfortrump.net/
https://gaysfortrump.org/
Join Our Groups on Facebook:
MarchForTrump
https://www.facebook.com/groups/MarchForTrump2020/
https://www.facebook.com/groups/MarchForTrump/
MagaOneRadio
https://www.facebook.com/groups/MAGAOneRadio/
https://www.facebook.com/groups/MagaOneRadioNet/
https://www.facebook.com/groups/MAGARadio/
https://www.facebook.com/groups/MagaFirstRadio/
https://www.facebook.com/groups/MAGA1Radio/
https://www.facebook.com/groups/MagaFirst/
TheMagaNetwork
https://www.facebook.com/groups/theMagaNetwork/
GaysForTrump
https://www.facebook.com/groups/gaysfortrump/
https://www.facebook.com/groups/TheGayRight/
https://www.facebook.com/groups/LGBTexit/
https://www.facebook.com/groups/gaysfortrumporg/
https://www.facebook.com/groups/DeplorableGays/
https://www.facebook.com/groups/GaysForTrumpParty/
Americans With Trump
https://www.facebook.com/groups/AmericansWithTrump/
North Carolina MAGA Network
https://www.facebook.com/groups/northcarolinamaganetwork/
NC Trump Club
https://www.facebook.com/groups/NCTRUMPCLUB/
Exit Extremism
https://www.facebook.com/groups/EXITEXTREMISM/
Vote For DJ Trump
https://www.facebook.com/groups/VoteForDJTrump/
Trump Loves Winning
https://www.facebook.com/groups/TrumpLovesWinning/
Straights For Trump
https://www.facebook.com/groups/StraightsForTrump/
US1ANews
https://www.facebook.com/groups/US1ANews/
https://www.facebook.com/groups/US1ANewsGroup/
MyNCGOP
https://www.facebook.com/groups/MyNCGOP/
Grab them by the P***Y
https://www.facebook.com/groups/GrabThemByTheP/
Join Our Pages on Facebook:
https://www.facebook.com/TheMAGANetwork/
https://www.facebook.com/MAGAFIRSTNEWS/
https://www.facebook.com/pg/MagaOneRadio-778327912537976/
https://www.facebook.com/North-Carolina-MAGA-Network-307617209916978/
https://www.facebook.com/GaysForTrumpOrg/
https://www.facebook.com/LGBTExit-2340621102644466/
https://www.facebook.com/Take-Back-Pride-American-Pride-Rally-386980035391880/
https://www.facebook.com/PeterBoykinMAGA/
https://www.facebook.com/MarchForTrumpUSA/
https://www.facebook.com/VoteForDJTrump/
https://www.facebook.com/US1ANews1/
https://www.facebook.com/MYNCGOP/
https://www.facebook.com/trumploveswinning/
Contact Email:
Peter.Boykin@TheMagaNetwork.com
PeterBoykin@Gmail.com
GaysForTrump@Gmail.com
MagaFirstNews@Gmail.com
Telephone Number:
1-202-854-1320
Demand Free Speech Reception: Trump Hotel July 3 w/@RogerStone
https://www.eventbrite.com/e/demand-free-speech-reception-trump-hotel-july-3-wroger-stone-tickets-62233759851
MagaGala.com
Everyone I hope to see you in DC in July – Here's your chance to mingle with Roger Stone and other VIPs (TBA) at Trump Hotel July 3 – Demand Free Speech Reception Fundraiser 9:30pm – 11:30pm 2 hours open bar and great food! Please share! #MAGA Tickets through Facebook & Eventbrite MagaGala.com email peter.boykin@themaganetwork.com for questions please share! magagala.com
Demand Free Speech Reception: Trump Hotel July 3 w/@RogerStone
June 15 – MarchForTrump.net Greensboro NC
July 3 – #DemandFreeSpeech Reception @TrumpDC Tickets MagaGala.com
July 6 #DemandFreeSpeech Rally (VIP party after) DemandFreeSpeech.org
Oct 4-6 TRUMPSTOCK Kingsman AZ
---