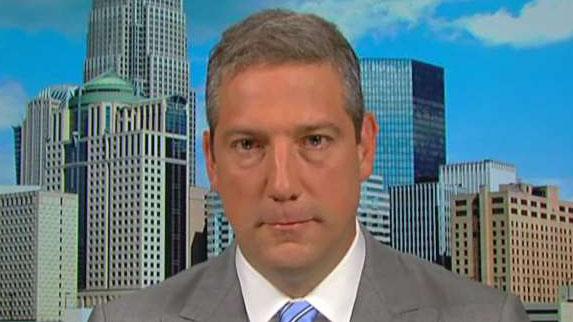 Ryan, a congressman from Ohio, was speaking on Fox News' "Sunday Morning Futures" just hours after a gunman in his home state left nine people dead and dozens more injured when he opened fire on the streets of downtown Dayton's popular Oregon District. It was the second mass shooting in the country in less than 24 hours, following an attack by a gunman in an El Paso, Texas, Walmart that killed 20 people and left scores injured there.CLICK HERE TO GET THE FOX NEWS APPRyan lumped much of the blame for the shootings on President Trump and the "environment the president has created in the United States."2020 Democratic presidential primary candidate Tim Ryan on Sunday called on Congress to immediately head back to session to pass a background check bill for those seeking to buy firearms and called for a ban on the purchase of assault weapons. Ryan is one of a number of Democratic presidential hopefuls who have singled out Trump's divisive rhetoric and tough stance on issues like immigration as part of the reason why these recent mass shootings have occurred. "This is ridiculous," he said. " Honestly for a guy to drive 10 hours to go kill Mexicans like what happened in El Paso is sickening and I think the environment around anti-immigration, the race issues that are so polarizing today that the president throws gasoline on has got to stop."POLITICIANS RESPOND TO SHOOTING AT WALMART IN EL PASOBeto O'Rourke, a former Texas congressman whose district includes El Paso, said earlier on Sunday that he believes Trump is a white nationalist and likened the president's language to that of Nazi Germany's "Third Reich."Ryan added: We've got to bring this country together, we've got to heal and it's got to start at the top. The president needs to take a leadership role in this, he's got to stop being so divisive, he's got to stop tipping his hat to the white nationalists, and sometimes overtly to them, to where he's talking to some crazy guy who's going to drive 10 hours to shoot Mexicans.""This cannot be open for debate and you, as well as I, have a responsibility to call that out to make sure the American people know what is being done in their name," O'Rourke added. "He doesn't even pretend to respect our differences or understand we are all created equal. He is saying some people are inherently defected.""Let's be very clear about what is causing this and who the president is," O'Rourke said on CNN's "State of the Union." "He is an open avowed racist and encouraging more racism in this country.""We've got to do something," Ryan said. "I'm calling on the president and the Congress to come back in session…let's do the work in Washington. Do the background check bill that we passed out of the House. We've got to ban these assault weapons."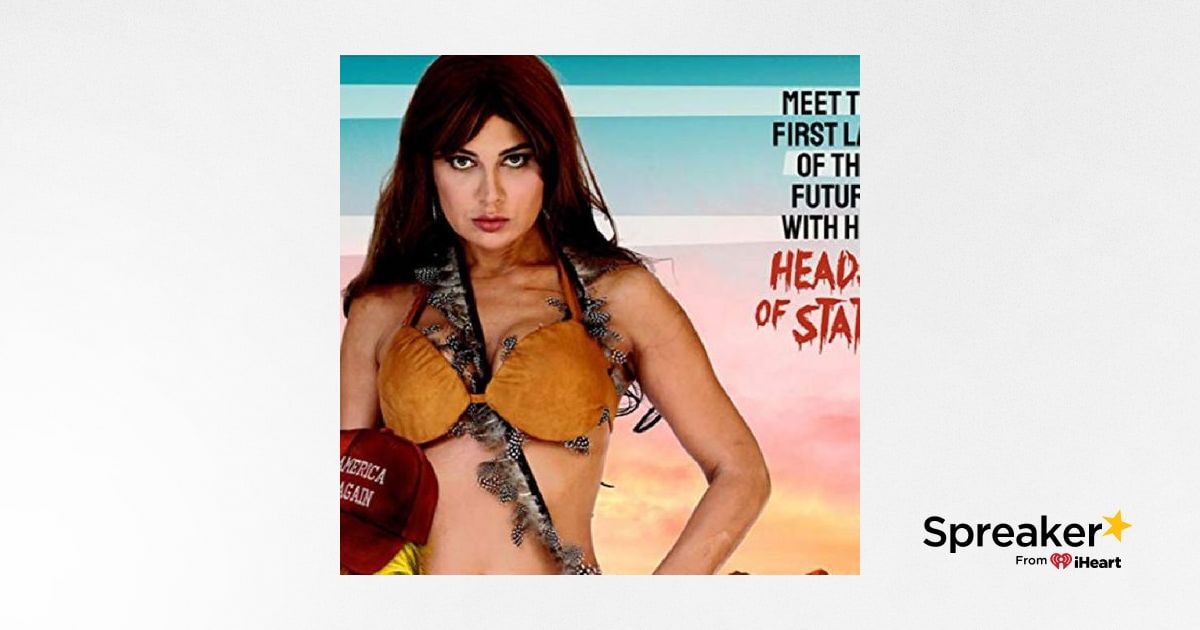 Nancy Pelosi may be forced into pursuing impeachment against Trump: Do You Think That's Wise?
Pelosi facing increasing pressure to support impeaching Trump
House Speaker Nancy Pelosi is scheduled to have a special caucus-wide meeting of House Democrats on Wednesday morning as she faces growing calls within her party to impeach President Trump. Prior meetings involving Pelosi and top Democrats have escalated into heated exchanges, with the party torn over how to address Trump … See More controversies. Pelosi has been reluctant to support impeachingTrump and has warned Democrats that impeachment could distract from the focus needed to win in the 2020 presidential election.
The House speaker has also warned colleagues that voters may not support impeaching Trump and that the party could suffer voter backlash if Trump was ultimately acquitted in the Republican-led Senate. Still, former White House counselDonald McGahn's refusal, on Trump's orders, to appear at a hearing before the House Judiciary Committee on Tuesday has escalated tension between congressional Democrats and the Trump administration. A growing number of Democrats say they are dealing with a "lawless president" and that impeachment, not numerous investigations, may be the only way to hold the president accountable.
Joe Frontrunner versus 'Crazy Uncle Joe'
Joe Biden might be leading the race for his party's nomination now, but the former vice president is a "walking time bomb" and has to perform a "high-wire act" if he is to emerge from the crowded Democratic field in first place, according to Brit Hume, Fox News' senior political analyst. "I like Biden on a personal basis, but I think he is a walking time bomb," Hume said. "I think his age is an issue, I'm the same age as he is, my age is an issue, I think his is too… the filters don't work as well, the memory isn't as sharp. Hume made the comment while discussing Biden's 2020 prospects on the latest episode of the Fox News podcast, "The Candidates with Bret Baier."
Dozens of tornadoes slam the Midwest
Dozens of storms and tornadoes in the Midwest on Tuesday damaged multiple buildings — including a racetrack grandstand –but were expected to weaken by Wednesday. Missouri and parts of Illinois already have been hit with severe weather in the second consecutive day of severe storms and were blamed for at least two deaths. St. Louis was largely spared from the powerful stormsystem, but baseball's St. Louis Cardinals called off their Tuesday game against their cross-state rivals, the Kansas City Royals, as the rumbling of an approaching storm could be heard downtown. The city's Lambert Airport shut down for an hour Tuesday butresumed flights a short time later.
Beverly Hills tobacco ban advances
The exclusive community of Beverly Hills, Calif., took a step Tuesday toward becoming the first city in the United States to ban the sale of tobacco products. The city council approved an ordinance that would ban the sale of cigarettes, cigars and other tobacco products at all retail locations within the tony Southern California city, including gas stations, convenience stores, pharmacies and newsstands. However, hotels and several high-end cigar lounges — including the Grand Havana Room, Arnold Schwarzenegger's favorite cigar club – would be exempt from the rule. The second reading and final vote on the ordinance is expected to take place in early June. If passed, the ordinance will be reviewed by the council in three years. Beverly Hills wasn't the only place to make history Tuesday: Washington state Gov. Jay Inslee signed a bill into law that allows the composting of human bodiesas an alternative to burials and cremations.
Cannes film poster depicts decapitated Trump
A B-movie poster courted controversy at the Cannes Film Festival's Market by featuring a bikini-clad woman resembling first lady Melania Trump holding two decapitated heads — one of them a President Trump-like character wearing a "Make America Great Again" cap. The poster, for a 90-minute sci-fi thriller called "When Women Rule the World," featured the tagline: "Meet the first lady of the future with her HEADS OF STATE!" The film was being promoted at the Cannes Market, part of the international film festival held each May in France.
TODAY'S MUST-READS
Beto O'Rourke peddles false claimthat Trump called asylum-seekers 'animals.'
AOC says growing this vegetablein community gardens is 'colonial.'
Whitney Houston may go on touras a hologram.
MINDING YOUR BUSINESS
Trump prepares another round of farmer aid as US-China trade tensions escalate.
GM, Ford are shrinking their workforces. Here's why.
Retail Apocalypse: These big retailers closing stores, filing for bankruptcy.
Follow @PeterBoykin on Social Media
Twitter: Banned
Facebook: https://www.facebook.com/Gays4Trump
Instagram: https://www.instagram.com/peterboykin/
Youtube: https://www.youtube.com/c/PeterBoykin
Reddit: https://www.reddit.com/user/peterboykin
Telegram: https://t.me/PeterBoykin
https://t.me/RealPeterBoykin
Parler: https://parler.com/profile/peterboykin/posts
PolitiChatter: https://politichatter.com/PeterBoykin
Gab: https://gab.com/peterboykin
Discord: https://discordapp.com/invite/pyuPqU9
Periscope: Banned
Support Peter Boykin's Activism by Donating
Patreon: https://www.patreon.com/peterboykin
PayPal: https://www.paypal.me/magafirstnews
Cash App: https://cash.me/app/CJBHWPS
Cash ID: $peterboykin1
Listen to #MagaOneRadio
Join the #MagaNetwork
Read the Latest #MagaFirstNews
https://gorightnews.com/
https://magafirstnews.com/
https://magaone.com/
https://us1anews.com/
Support Donald Trump
https://magagala.org/
http://trumploveswinning.com/
https://marchfortrump.net/
https://gaysfortrump.org/
Join Our Groups on Facebook:
MarchForTrump
https://www.facebook.com/groups/MarchForTrump2020/
https://www.facebook.com/groups/MarchForTrump/
MagaOneRadio
https://www.facebook.com/groups/MAGAOneRadio/
https://www.facebook.com/groups/MagaOneRadioNet/
https://www.facebook.com/groups/MAGARadio/
https://www.facebook.com/groups/MagaFirstRadio/
https://www.facebook.com/groups/MAGA1Radio/
https://www.facebook.com/groups/MagaFirst/
TheMagaNetwork
https://www.facebook.com/groups/theMagaNetwork/
GaysForTrump
https://www.facebook.com/groups/gaysfortrump/
https://www.facebook.com/groups/TheGayRight/
https://www.facebook.com/groups/LGBTexit/
https://www.facebook.com/groups/gaysfortrumporg/
https://www.facebook.com/groups/DeplorableGays/
https://www.facebook.com/groups/GaysForTrumpParty/
Americans With Trump
https://www.facebook.com/groups/AmericansWithTrump/
North Carolina MAGA Network
https://www.facebook.com/groups/northcarolinamaganetwork/
NC Trump Club
https://www.facebook.com/groups/NCTRUMPCLUB/
Exit Extremism
https://www.facebook.com/groups/EXITEXTREMISM/
Vote For DJ Trump
https://www.facebook.com/groups/VoteForDJTrump/
Trump Loves Winning
https://www.facebook.com/groups/TrumpLovesWinning/
Straights For Trump
https://www.facebook.com/groups/StraightsForTrump/
US1ANews
https://www.facebook.com/groups/US1ANews/
https://www.facebook.com/groups/US1ANewsGroup/
MyNCGOP
https://www.facebook.com/groups/MyNCGOP/
Grab them by the P***Y
https://www.facebook.com/groups/GrabThemByTheP/
Join Our Pages on Facebook:
https://www.facebook.com/TheMAGANetwork/
https://www.facebook.com/MAGAFIRSTNEWS/
https://www.facebook.com/pg/MagaOneRadio-778327912537976/
https://www.facebook.com/North-Carolina-MAGA-Network-307617209916978/
https://www.facebook.com/GaysForTrumpOrg/
https://www.facebook.com/LGBTExit-2340621102644466/
https://www.facebook.com/Take-Back-Pride-American-Pride-Rally-386980035391880/
https://www.facebook.com/PeterBoykinMAGA/
https://www.facebook.com/MarchForTrumpUSA/
https://www.facebook.com/VoteForDJTrump/
https://www.facebook.com/US1ANews1/
https://www.facebook.com/MYNCGOP/
https://www.facebook.com/trumploveswinning/
Contact Email:
Peter.Boykin@TheMagaNetwork.com
PeterBoykin@Gmail.com
GaysForTrump@Gmail.com
MagaFirstNews@Gmail.com
Telephone Number:
1-202-854-1320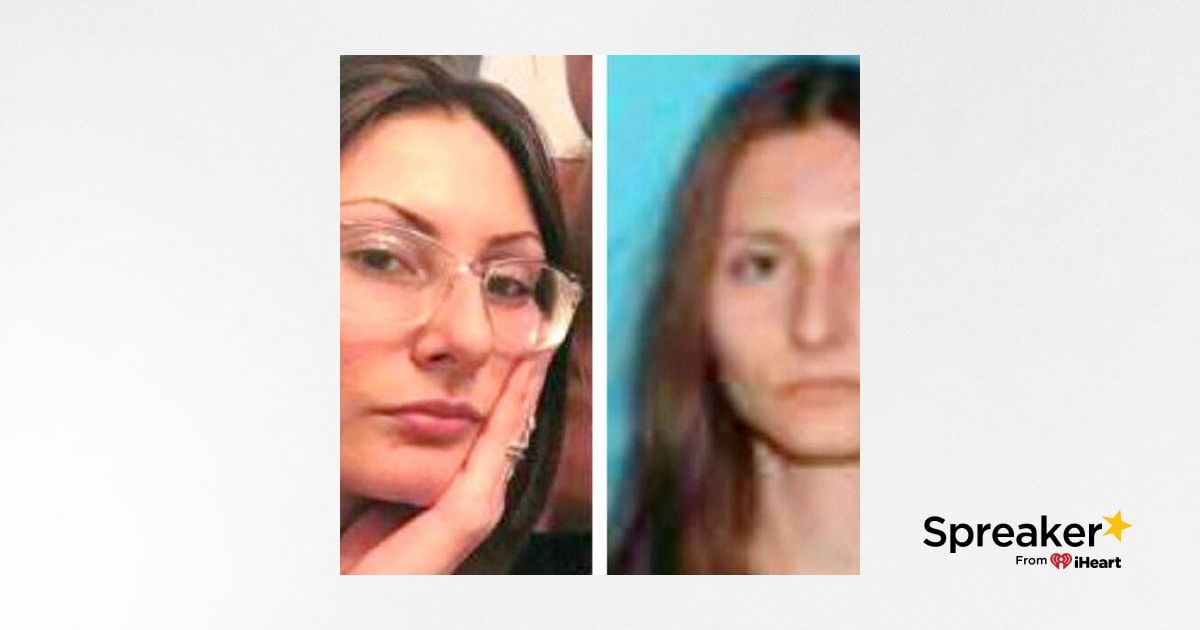 Schools closed over teen obsessed with #Columbine #MAGAFirstNews with @PeterBoykin Criminal referrals tied to Mueller probe may have wide reach; Schools closed over teen obsessed with Columbine CRIMINAL REFERRALS TIED TO MUELLER PROBE COULD HAVE WIDE REACH: As many as two dozen individuals may be implicatedin House Intelligence Committee ranking member Devin Nunes' criminal referrals to the Justice Department arising out of Special Counsel Robert Mueller's recently concluded Russia
…
See More
probe, sources have confirmed to Fox News … The sources confirmed that the referrals related in part to the anti-Trump dossier compiled by British ex-spy Christopher Steele, and his work for the Clinton camp and the Democratic National Committee-funded firm Fusion GPS. Meanwhile, three top Republican Senate committee chairmen said Tuesday that the DOJ has 10 days to explain itself as to why FBI investigators looking into Hillary Clinton's email use in 2016 sought access to "highly classified information" they said was "necessary" to complete their probe, but later withdrew the request and cleared Clinton of wrongdoing. Attorney General William Barr is expected to release a redacted version of the Mueller report to the public on Thursday. FBI failed to provide details on contact with Clinton campaign lawyer: Judicial Watch This combination of undated photos released by the Jefferson County, Colo., Sheriff's Office on Tuesday, April 16, 2019 shows Sol Pais. On Tuesday authorities said they are looking pais, suspected of making threats on Columbine High School, just days before the 20th anniversary of a mass shooting that killed 13 people. (Jefferson County Sheriff's Office via AP) SCHOOLS CLOSED OVER WOMAN 'INFATUATED' WITH COLUMBINE MASSACRE: Multiple Denver-area school districts have canceled classes for Wednesday after a Miami woman "infatuated" with the 1999 Columbine massacre made threats and traveled to Colorado where she bought firearms earlier this week, according to the Jefferson County Sheriff's Office and the FBI … Sol Pais, 18, who has a history of making "concerning" comments, arrived in Colorado from Miami early Monday and bought a pump action shotgun and ammunition, the FBI told reporters Tuesday evening. The FBI's Miami office had reportedly alerted its Denver counterpart after learning of the potential threat.Authorities said Pais was last seen in the foothills of Denver and remains at large. The Jefferson County Sheriff's Office is currently leading multiple agencies in a massive manhunt. TRUMP MOVES TO DENY BAIL TO SOME ASYLUM SEEKERS – Amid a surge of Central American migrant families at the U.S.-Mexico border, the Trump administration on Tuesday reportedly moved to deny bail to some asylum seekers … According to the Wall Street Journal, if the ruling issued by Attorney General William Barr takes effect, it could mean that asylum seekers could spend more time in jail while their cases are decided. The ruling is due to be implemented in 90 days. Nearly 60K known or suspected illegal immigrants in federal prisons, DOJ says A VOW TO REBUILD NOTRE DAME CATHEDRAL IN FIVE YEARS: French President Emmanuel Macron vowed Tuesday to rebuild the badly burned Notre Dame Cathedral in five years, as dramatic footage was released showing the heroism of firefighters who battled the blaze for hours … "We will rebuild Notre Dame even more beautifully and I want it to be completed in five years," Macron said in a televised address to the nation. "We can do it." Macron added that Monday's inferno "reminds us that our story never ends. And that we will always have challenges to overcome. What we believe to be indestructible can also be touched." TRUMP HAS 2020 PREDICTIONS: President Trump offered his thoughts Tuesday night on which two Democratic contenders he thinks will be left standing in the 2020 Democratic presidential primary. Out of the crowded pool of contenders, Trump predicted on Twitter that former Vice President Joe Biden and Sen. Bernie Sanders will be the final two in the battle to be the party's nominee … "I believe it will be Crazy Bernie Sanders vs. Sleepy Joe Biden as the two finalists to run against maybe the best Economy in the history of our Country (and MANY other great things)!" he wrote. "I look forward to facing whoever it may be. May God Rest Their Soul!" 'WASHED UP CELEB' LIAR: Cook County State's Attorney Kim Foxx described "Empire" actor Jussie Smollett as a "washed up celeb who lied to cops" in texts messages released Tuesday by her office in response to a public-records request by the Chicago Tribune … Foxx compared Smollett's case to her office's pending indictments against R&B singer R. Kelly in text messages to Joseph Magats, her top assistant, on March 8, the paper reported "Pedophile with 4 victims 10 counts. Washed up celeb who lied to cops, 16 (counts)," she wrote. "… Just because we can charge something doesn't mean we should."
---