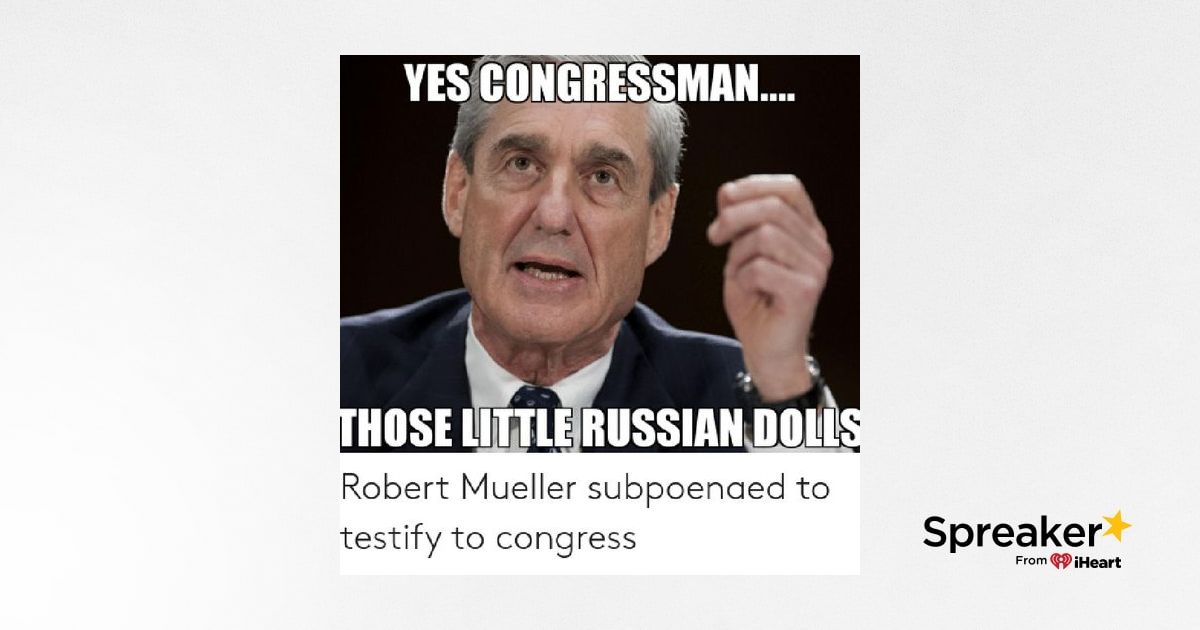 Mueller has agreed to testify before the House judiciary and intelligence committee, do really think he had anything important to say?
Mueller agrees to testify under subpoena before House lawmakers
It looks like critics who thought they had heard the last from former Special Counsel Robert Mueller in the ongoing President Trump-Russia collusion saga have been proven wrong. Mueller has agreed to testify before the House judiciary and intelligence committees on July 17 after they subpoenaed … See More Mueller on Tuesday, according to the committees' chairmen, Reps. Jerry Nadler, D-N.Y., and Adam Schiff, D-Calif. House Democrats have fought toget access to Mueller and his unredacted report on Russian interference in the 2016 presidential election and whether President Trump obstructed justice. Weeks of negotiations between the Democrats and the Justice Department ultimately resulted in the subpoena.
Fox News has learned Mueller would agree to appear only under a subpoena – and that the subpoena was "friendly." Perhaps a bigger question is, What do Democrats hope to achieve with Mueller's testimony? The news of his scheduled appearance has already overshadowed this week's scheduled Democratic primary debates and could be addressed by all 20 presidential candidates over the two-night event in Miami. Some GOP lawmakers, such asU.S. Rep. Matt Gaetz of Florida, a Judiciary Committee member, warn that Democrats could be planting the seeds of "impeachment by surprise." But Rep. Mark Meadows, R-N.C., says Mueller better be prepared for a "GOP cross-examination" when he testifies.
Dershowitz: Dems 'shooting themselves in the foot' with Mueller subpoena
Democrats will regret issuing a subpoena to former Special Counsel Robert Mueller, according to famed legal scholar Alan Dershowitz. Democrats, Dershowitz argues, appear to have overlooked that Republican lawmakers also will have an opportunity to question Mueller and highlight weaknesses and potential biases in his investigation and report. And Mueller cannot refuse to answer questions from Republicans not covered by "privilege," Dershowitz said on Fox News' "The Ingraham Angle." "I'm trying to stop them from shooting themselves in the foot," he said. In separate column for FoxNews.com, Dershowitz, writes the following: "Mueller should refuse to say anything about the investigation of Trump and his campaign beyond what is already in his report."
Democratic primary debate, Night 1
The road to the 2020 presidential election will heat up, starting with the first Democratic primary debate, which will take place over two consecutive nights, starting Wednesday. Because so many qualified for the first round of debate, the candidates were split up randomly into two groups. The two-hour debates will kick off at 9 p.m. E.T. in Miami, Fla. on Wednesday and Thursday. A total of 20 candidates — 10 each night — will debate. Wednesday's participants will include: Julian castro, former secretary of Housing and Urban Development; John Delaney a former congressman from Maryland; U.S. Rep. Tulsi Gabbard of Hawaii; Washington Gov. Jay Inslee; U.S. Sen. Amy Klobuchar of Minnesota; Beto O'Rourke, a former congressman from Texas; U.S. Rep. Tim Ryan of Ohio; and U.S. Sen. Elizabeth Warren of Massachusetts.
Showdown over border aid bill brews in Congress; Customs and Border Protection chief steps down
The House approved a $4.5 billion supplemental spending bill on Tuesday night to address humanitarian issues at the U.S.-Mexico border and to provide additional funding for food, water, medical services and stronger protections for unaccompanied children, among other things — setting up a showdown between the Democrat-led House and the Republican-led Senate. The House bill, which passed 230-195, included specifics that would prevent the Trump administration from allowing any funding to go toward supporting Immigrationand Customs Enforcement (ICE) personnel at the border, likely to become a point of contention with Republicans. President Trump warned Monday that he would veto the House bill if it passed. Earlier Wednesday, Acting Commissioner John Sanders of U.S. Customs and Border Protection resigned amid ongoing controversy over conditions at migrant detention facilities along the U.S-Mexico border.
Navy SEAL's defense expected to begin at court-martial
The prosecution in the court-martial of Navy SEAL Eddie Gallagher rested its case Tuesday, ending six days of testimony in which SEALs accused one of their own of stabbing to death an ISIS prisoner in Iraq in 2017. Special Operations Chief Gallagher is charged with premeditated murder. In a trial that has frayed the reputation of the SEAL community, the Navy's lead investigator took the witness stand Tuesday for cross-examination and was accused of vindictiveness, incompetence and a rush to judgment. Gallagher'sdefense is expected to begin its case Wednesday morning and show jurors videotaped testimony from an Iraqi general who handed over the ISIS fighter to Gallagher for medical treatment..
TODAY'S MUST-READS
Jay Sekulow: Obama administration's anti-Trump actions revealed in newly disclosed documents.
Lawrence Jones: NBA 'owner' nix is 'political correctness gone wild.'
Dozens of uniformed service members attend funeral of 5-year-old who wanted to be 'Army Man.'
MINDING YOUR BUSINESS
Wayfair employees plan walkout over $200G furniture order to immigration detention facility.
These are the most undervalued cities in the US this year.
Town where Jeff Bezos, Bill Gates live is running out of money.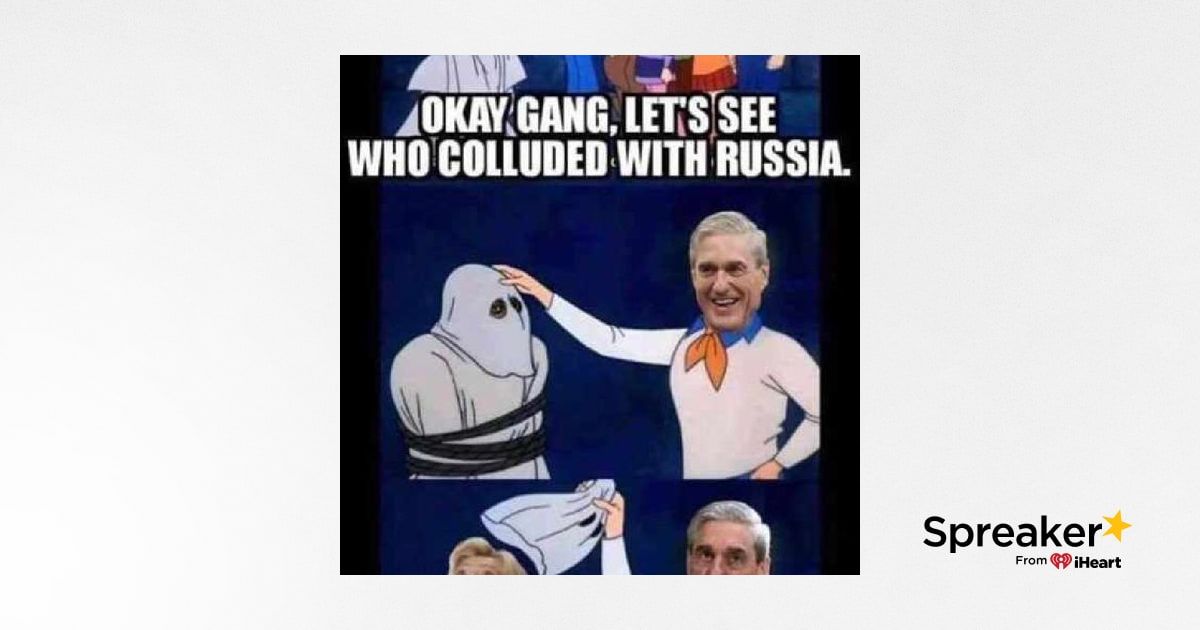 #Mueller May Have Quit, But The Democrats Won't Give Up On Their #Trump #Impeachment Dreams! Whos Campaign Does This Really Hurt?
How Robert Mueller may have set the tone for the 2020 election
As Mueller bows out, more Democrats call for Trump's impeachment
If Robert Mueller thought his only public remarks since being appointed special counsel would put the Russian collusion allegations and Democrats' calls to impeach President Trump to rest, he was mistaken. If anything, … See More Mueller's statement Wednesdaymay have assured that the debate over whether to impeach Trump will be a dominant issue heading into the 2020 president election.
Speaking from the Justice Department, Mueller announced the closing of his office and told reporters he did not plan to testify before Congress. He explained that his team did not have the "option" to charge President Trump with a crime, citing longstanding Justice Department policy that a sitting president cannot be indicted. However, Mueller also stressed that there "was not sufficient evidence to charge a conspiracy" with regard to whether members of the Trump campaign coordinated with the Russian government during the 2016 presidential election.
On the question of obstruction, Mueller said, "If we had had confidence that the president clearly did not commit a crime, we would have said that. We did not determine whether the president did commit a crime." Prominent Democrats seized on Mueller's words to call for Trump's impeachment. House Judiciary Chairman Jerrold Nadler, D-N.Y., said that all options were "on the table" and that it was up to Congress to hold Trump accountable for any alleged crimes. 2020 Democratic presidential candidates such as Sen. Elizabeth Warren, D-Mass., Sen. Cory Booker, D-N.J., Sen. Kamala Harris, D-Calif., Rep. Seth Moulton, D-Mass., and Beto O'Rourke all called for impeachment proceedings to begin.
Pelosi under new impeachment pressure
House Speaker Nancy Pelosi, D-Calif., walked a fine line on Wednesday as she tried to assure party colleagues that lawmakersin the House will continue looking into impeaching President Trump, while advocating against rashness. Pelosi, speaking hours after Mueller's statement, praised his work but promised to continue investigating Trump. The House speaker has maintained that Democrats should not begin impeachment proceedings against Trump, but has faced increasing pressure from members in her caucus to reverse course. Fellow Democrats have accused Pelosi of holding off on impeachment for political reasons.
Mystery over USS John S. McCain 'out of sight' directive as Meghan McCain blasts Trump
A mystery continues to surround a reported U.S. military email that called for the USS John S. McCain to be "out of sight" during President Trump's recent visit to U.S. troops stationed in Japan, where the ship was docked. On Wednesday, both President Trump and acting Defense SecretaryPatrick Shanahan denied any knowledge of the order, which led to the ship's name first being covered with a tarp and then being obscured by a paint barge prior to Trump's visit over Memorial Day weekend. The Wall Street Journal, which reported the story, directlycontradicts Shanahan. The Journal cites an unnamed U.S. official as saying that Shanahan was aware and approved measures to ensure the ship did not interfere with the president's trip.
The ship is named for the father and grandfather of the late U.S. Sen. John S. McCain III, with whom Trump had feuded prior to the Arizona Republican's death from cancer last year at age 81.The Journal feature apparently infuriated Meghan McCain, daughter of the late senator, who tweeted, in part, the following: "Trump is a child who will always be deeply threatened by the greatness of my dads [sic] incredible life … Trump won't let him RIP. So I have to stand up for him."
Private company building border fence gets cease-and-desist order
A legal dispute unfolded this week between private contractors who have built a half-mile fence between a New Mexico city and Mexico, and the mayor of that city who is arguing that the fence didn't get proper authorization. "We Build the Wall," began construction of the border fence on private land in Sunland Park, N.M., last Friday using money raised through crowdfunding, the Dallas Morning News reported. The city shares a border with El Paso, Texas, and Mexico. The company had planned to finish construction by Friday, but Sunland Park's Mayor Javier Perea said Tuesday that the 18-foot fence surpasses the city's maximum height of 6 feet. On Wednesday, he issued a cease-and-desist order.
CNN's Chris Cuomo faces backlash for appearing to mock armed rape survivor
CNN anchor Chris Cuomo responded to several critics who slammed him Wednesday over a tweet they said appeared to mock a National Rifle Association (NRA) member and rape survivor. Kimberly Corban appeared in an NRA ad advocating her Second Amendment right after going into detail how she survived a rape when she was 20 years old. "I'm a mother of two, and if a predator or anyone else tries to harm me or my family, they have to come through my firearm first," Corban said. Cuomo reacted to the ad, tweeting "Only in America."
TODAY'S MUST-READS
Gregg Jarrett: The two faces of Robert Mueller, and Trump's presumption of guilt.
LAPD employee contracts contagious bacteria that causes deadly typhoid fever.
Ashton Kutcher testifies in trial of alleged serial killer accused of murdering his friend.
MINDING YOUR BUSINESS
Stocks slump to three-month lows, bonds rally, as recession fears rise with trade war.
AOC's minimum wage push to land her behind the bar once again.
This city is home to the 'nation's hottest housing market' this season.
Follow @PeterBoykin on Social Media
Twitter: Banned
Facebook: https://www.facebook.com/Gays4Trump
Instagram: https://www.instagram.com/peterboykin/
Youtube: https://www.youtube.com/c/PeterBoykin
Reddit: https://www.reddit.com/user/peterboykin
Telegram: https://t.me/PeterBoykin
https://t.me/RealPeterBoykin
Parler: https://parler.com/profile/peterboykin/posts
PolitiChatter: https://politichatter.com/PeterBoykin
Gab: https://gab.com/peterboykin
Discord: https://discordapp.com/invite/pyuPqU9
Periscope: Banned
Support Peter Boykin's Activism by Donating
Patreon: https://www.patreon.com/peterboykin
PayPal: https://www.paypal.me/magafirstnews
Cash App: https://cash.me/app/CJBHWPS
Cash ID: $peterboykin1
Listen to #MagaOneRadio
Join the #MagaNetwork
Read the Latest #MagaFirstNews
https://gorightnews.com/
https://magafirstnews.com/
https://magaone.com/
https://us1anews.com/
Support Donald Trump
https://votefordjtrump.com/
http://trumploveswinning.com/
https://marchfortrump.net/
https://gaysfortrump.org/
Join Our Groups on Facebook:
MarchForTrump
https://www.facebook.com/groups/MarchForTrump2020/
https://www.facebook.com/groups/MarchForTrump/
MagaOneRadio
https://www.facebook.com/groups/MAGAOneRadio/
https://www.facebook.com/groups/MagaOneRadioNet/
https://www.facebook.com/groups/MAGARadio/
https://www.facebook.com/groups/MagaFirstRadio/
https://www.facebook.com/groups/MAGA1Radio/
https://www.facebook.com/groups/MagaFirst/
TheMagaNetwork
https://www.facebook.com/groups/theMagaNetwork/
GaysForTrump
https://www.facebook.com/groups/gaysfortrump/
https://www.facebook.com/groups/TheGayRight/
https://www.facebook.com/groups/LGBTexit/
https://www.facebook.com/groups/gaysfortrumporg/
https://www.facebook.com/groups/DeplorableGays/
https://www.facebook.com/groups/GaysForTrumpParty/
Americans With Trump
https://www.facebook.com/groups/AmericansWithTrump/
North Carolina MAGA Network
https://www.facebook.com/groups/northcarolinamaganetwork/
NC Trump Club
https://www.facebook.com/groups/NCTRUMPCLUB/
Exit Extremism
https://www.facebook.com/groups/EXITEXTREMISM/
Vote For DJ Trump
https://www.facebook.com/groups/VoteForDJTrump/
Trump Loves Winning
https://www.facebook.com/groups/TrumpLovesWinning/
Straights For Trump
https://www.facebook.com/groups/StraightsForTrump/
US1ANews
https://www.facebook.com/groups/US1ANews/
https://www.facebook.com/groups/US1ANewsGroup/
MyNCGOP
https://www.facebook.com/groups/MyNCGOP/
Grab them by the P***Y
https://www.facebook.com/groups/GrabThemByTheP/
Join Our Pages on Facebook:
https://www.facebook.com/TheMAGANetwork/
https://www.facebook.com/MAGAFIRSTNEWS/
https://www.facebook.com/pg/MagaOneRadio-778327912537976/
https://www.facebook.com/North-Carolina-MAGA-Network-307617209916978/
https://www.facebook.com/GaysForTrumpOrg/
https://www.facebook.com/LGBTExit-2340621102644466/
https://www.facebook.com/Take-Back-Pride-American-Pride-Rally-386980035391880/
https://www.facebook.com/PeterBoykinMAGA/
https://www.facebook.com/MarchForTrumpUSA/
https://www.facebook.com/VoteForDJTrump/
https://www.facebook.com/US1ANews1/
https://www.facebook.com/MYNCGOP/
https://www.facebook.com/trumploveswinning/
Contact Email:
Peter.Boykin@TheMagaNetwork.com
PeterBoykin@Gmail.com
GaysForTrump@Gmail.com
MagaFirstNews@Gmail.com
Telephone Number:
1-202-854-1320
Demand Free Speech Reception: Trump Hotel July 3 w/@RogerStone
https://www.eventbrite.com/e/demand-free-speech-reception-trump-hotel-july-3-wroger-stone-tickets-62233759851
MagaGala.com
Everyone I hope to see you in DC in July – Here's your chance to mingle with Roger Stone and other VIPs (TBA) at Trump Hotel July 3 – Demand Free Speech Reception Fundraiser 9:30pm – 11:30pm 2 hours open bar and great food! Please share! #MAGA Tickets through Facebook & Eventbrite MagaGala.com email peter.boykin@themaganetwork.com for questions please share! magagala.com
Demand Free Speech Reception: Trump Hotel July 3 w/@RogerStone
June 15 – MarchForTrump.net Greensboro NC
July 3 – #DemandFreeSpeech Reception @TrumpDC Tickets MagaGala.com
July 6 #DemandFreeSpeech Rally (VIP party after) DemandFreeSpeech.org
Oct 4-6 TRUMPSTOCK
---